Tokyo Marui To Participate In World's Largest Virtual Exhibition "Virtual Market 5"
OptimusPrime
20 Nov 2020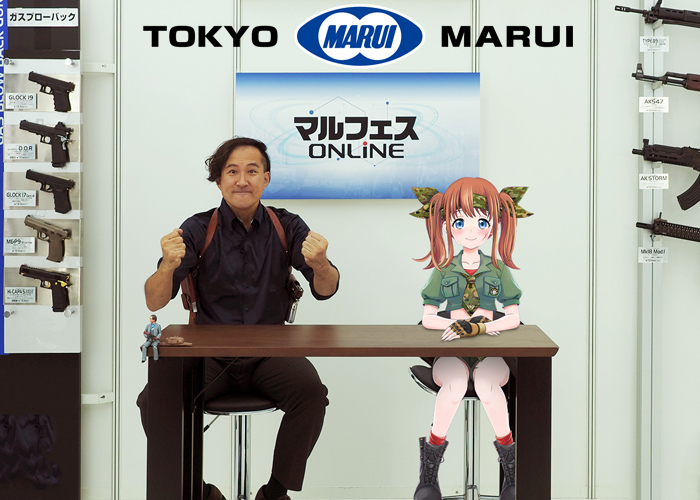 With trade exhibitions that Tokyo Marui participates in cancelled this year because of the Covid-19 pandemic, the company has decided to do participate in one large trade exhibit to end the year and welcome 2021. As to what kind of trade exhibition, it is called "Virtual Market 5."
What is "Virtual Market"? Here is the explanation by its organisers:
Virtual Market is the largest market festival in the virtual space.

Visitors can enjoy and purchase a number of displayed 3D avatars and 3D models with your friends. The Virtual Market aims to "develop and enrich the virtual space" by holding this virtual event.

3D model festival by VR creators

A variety of items will be sold such as avatars and 3D items used in the VR space.

Visitors can join the virtual space from all over the world.

VR headset is not necessary. All you need is a computer and you can access the virtual venues from anywhere.

Many exhibiting companies. A new experience of public relation.

VR related companies, Vtuber related companies, and companies from the game industry exhibit for this event. This is an opportunity to become immersed in this new market.
"Virtual Market" even if it is a Japanese effort around 70% to 80% of its visitors are from overseas. Given that it is digital environment, it is easier for visitors from all over the world to visit by just using the power of the internet.
If you want to join, you can register at the VRChat Official website. Once you are registered, you need to have a Steam account. Login to your Steam account and install the VRChat. Once installed, you can then login to VRChat and join in the Virtual Market world. If you are unfamiliar with using VRChat, there is a tutorial in using it.  There is no need to use VR goggles/headsets to be in the virtual world.
Click here to learn more on to join in the Virtual Market.
---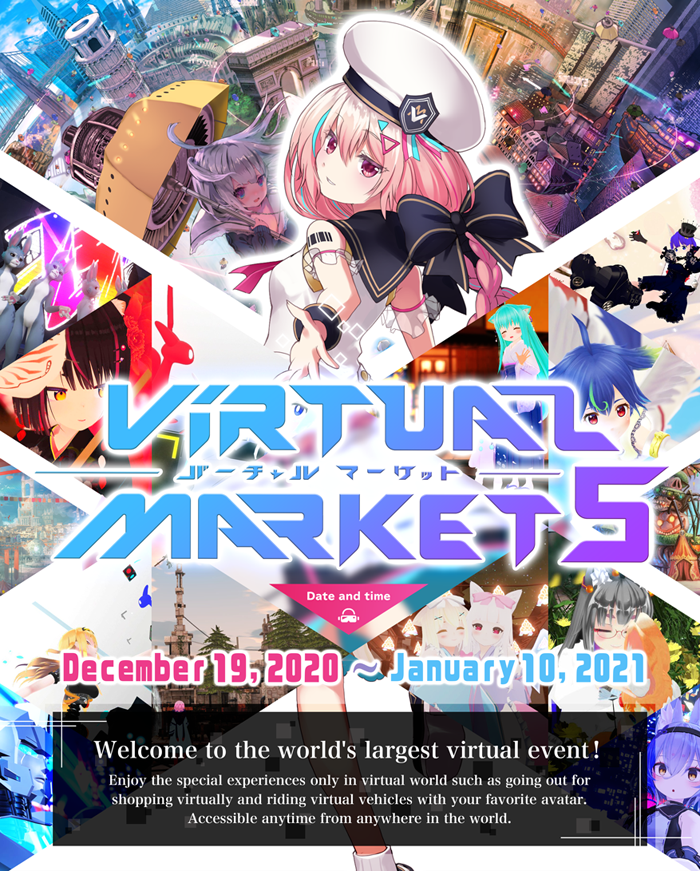 ---
As this is a new thing, we are curious on Tokyo Marui will be showcasing their products during "Virtual Market  5". Will we be seeing Deca as a virtual character joined by virtual military YouTuber Irodori Mayoi at this exhibit?
According to the company here is what they plan to put up their booth in "World Beyond":
At Tokyo Marui's two-story large exhibition booth, we will disseminate the appeal of our main products, "airsoft guns" and "contents in which guns appear"!

In addition, we plan to display product models, shooting ranges, collaborative exhibition corners with content featuring guns, and free distribution of accessories for avatars as a bonus for visitors.
"Virtual Market 5" will go online on the 19th of December 2020 and will end on 10th of January 2021.