Vortex Releases The Defender CCW Micro Red Dot Sight
Gungho Cowboy
18 Mar 2023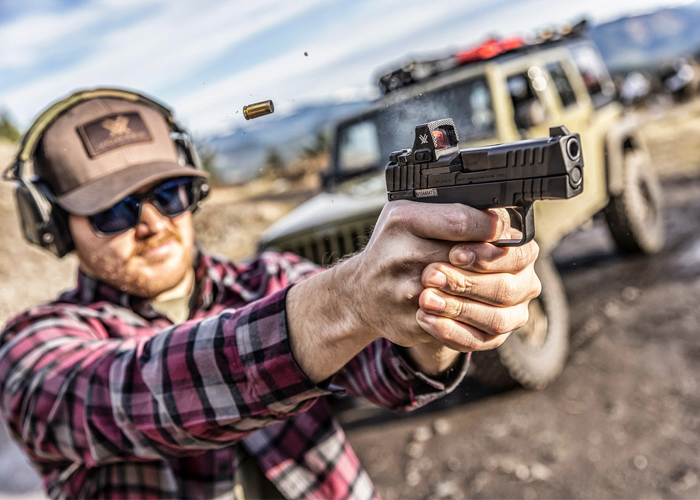 New handguns being released in the market, whether for real world or airsoft use, are now optics ready, allowing the mounting of micro sights that allow for better target acquisition. The development of micro sights, which are mounted on the pistol slides rather than using a separate mounting solution, even allow Concealed Carry Weapons (CCWs) to have their own optics.
Vortex takes advantage of that with the releases of the Defender-CCW Red Dot Sight. It's model name itself is self-explanatory, it's designed for CCWs.
There are two reticle options with the Defender CCW, shooters can choose either 3-MOA or 6-MOA. It has rugged construction with the 7075 aluminium body and with the aspherical lens it produces a distortion-free sight picture and also shows truer colors. For shock absorption and durability, it has the ShockShield Polymer Insert. The micro sight is mounted via the Shield RMS footprint.
---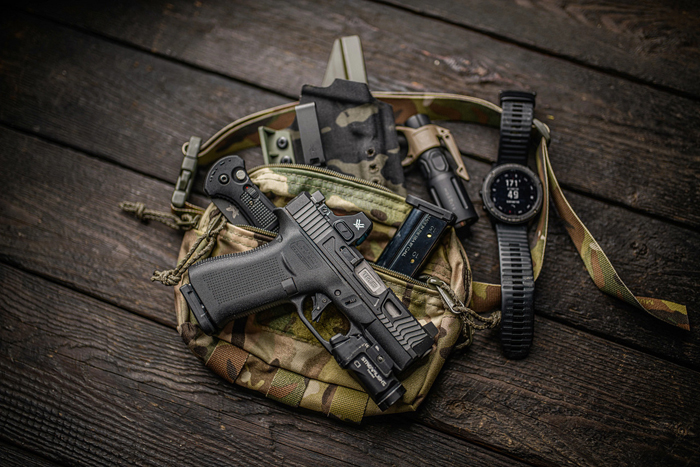 ---
Vortex claims that the Defender CCW has the biggest sight window of its class. With its compact size and slim profile, shooters will not have to worry about snagging when drawing their CCW pistol.
Other features of the pistol are the auto shut-off feature, manual brightness adjustment (8 settings), motion-activated reticle, easy battery changes (CR1632), and Fast-Rack Texturing which is an aggressive texturing on face of optic for racking slide off any surface.
---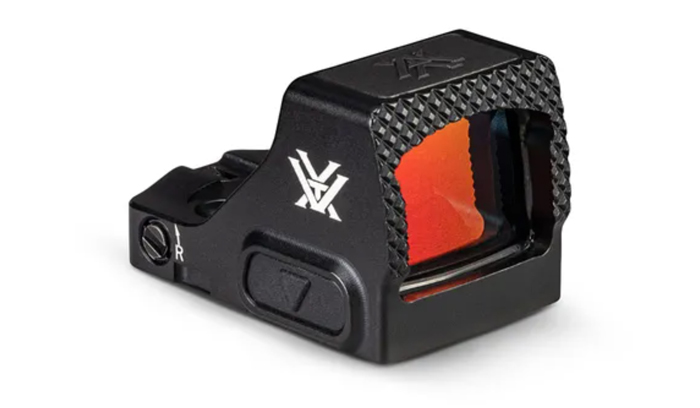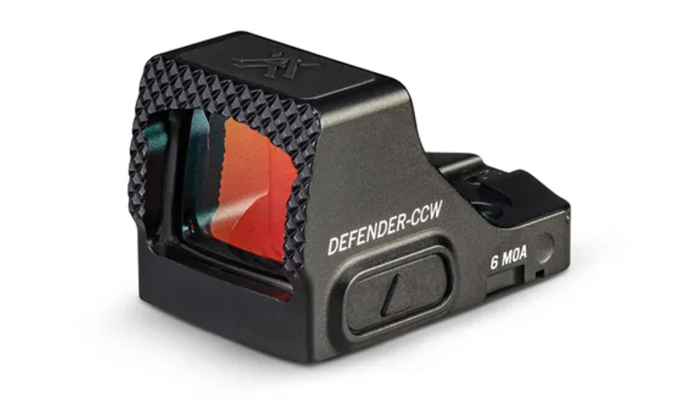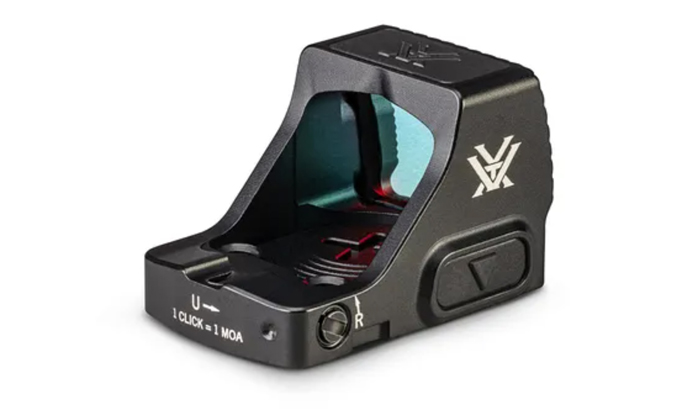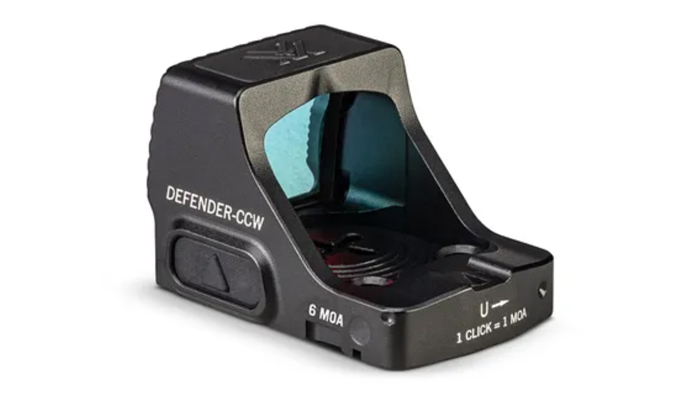 ---
Now available to order at authorized Vortex dealers, the Defender CCW is priced at US$349.99. Press release below:
---
Vortex Introduces the DEFENDER-CCW Micro Red Dot
BARNEVELD, Wis. – From increasing your effective range to shooting faster without sacrificing precision, the benefits of running a red dot on handguns are numerous and proven. The new Vortex® Defender-CCW™ lets anyone packing a full-size, subcompact, or even a micro-compact for self-defense experience the speed and accuracy advantage that's so critical when facing a threat with nowhere to run.

Meant for people who prioritize personal protection, the Defender-CCW™ is focus-built for the demands of modern concealed-carry users. Ultra-compact and tough, it delivers the biggest sight window in its class for "both eyes open" shooting and enhanced peripheral vision. The smooth, slim profile means no extra bulk or width for a no-snag draw from under clothes and less chance of printing, so the only one on the street who knows you're packing is you. Other design benefits include:

LARGE ASPHERICAL LENS for distortion-free sight picture and truer colors
SHOCKSHIELD™ polymer insert to protect against hard, daily abuse
FAST-RACK™ textured front face that adds grip for racking slide
ADJUSTABLE BRIGHTNESS for customizable illumination settings
AUTO-SHUTOFF to preserve battery life
MOTION ACTIVATED for instant readiness when you need it
SHIELD RMS FOOTPRINT eliminates costly retro-fitting, extra plates, drill and tapping
3 or 6 MOA red dot reticles available

Rugged. Reliable. Ready to defend. Trust the Defender-CCW™ (MSRP $349.99 / MAP $249.99) to help you carry discreetly and with more confidence, keeping you prepared for personal self-defense when the stakes are high.