Wolfpack Armory WP47: The AR Pistol That Is Fed With An AK Magazine
Logan
10 Aug 2022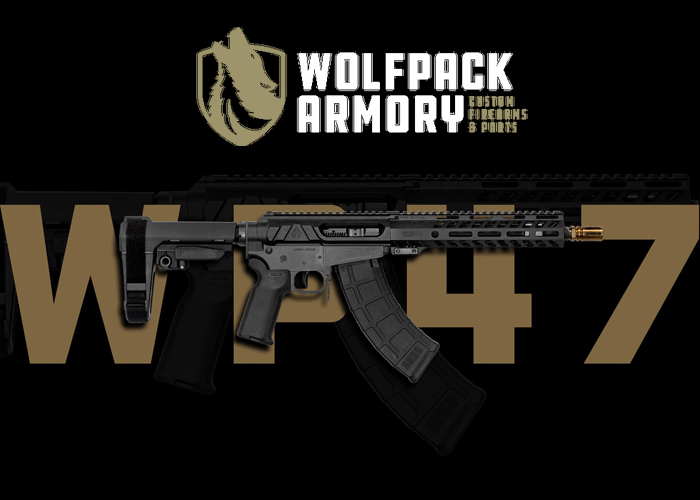 You would probably call it a pistolized SR-47, but if you want a compact SR-47 then the Wolfpack Armory WP47 is just the firearm for you. This will even give an idea for airsoft companies making airsoft SR-47-style airsoft guns that they should make one too.  
The lower receiver is a 6061-T6 Billet Aluminum that is designed to take the Magpul MOE 7.62X39 AKM magzine. It has an integrated trigger guard and a flared magwell.  The M4/M16 Trigger Pocket will accept binary triggers without modification and it is precision CNC machined to upper receiver for zero movement between the upper and lower receivers. The upper receiver itself is a Non Reciprocating Side Charging (NRSC) Precision CNC Machined Billet Aluminum.
---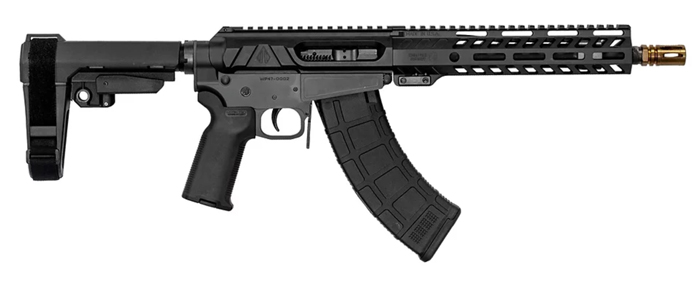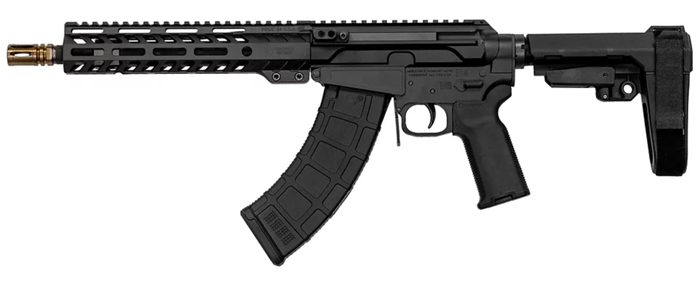 ---
The specifications of the Bolt Carrier Group are the following: 8620 Carrier Material, 9310 Bolt Material (MPI Tested), Salt Bath Nitride Case Hardened, Hard Chrome Plated Firing Pin,  Grade 8 Bolts and Properly Staked Gas Key.
The WP47 pistol comes with a 10.5″ 7.62x39mm barrel that is made of 4150V steel with QPQ salt bath nitride treated.  It has a 1:10 twist rate plus an HTS flash hider installed. The carbine length direct impingement gas system has a low-profile nitride steel gas block.
---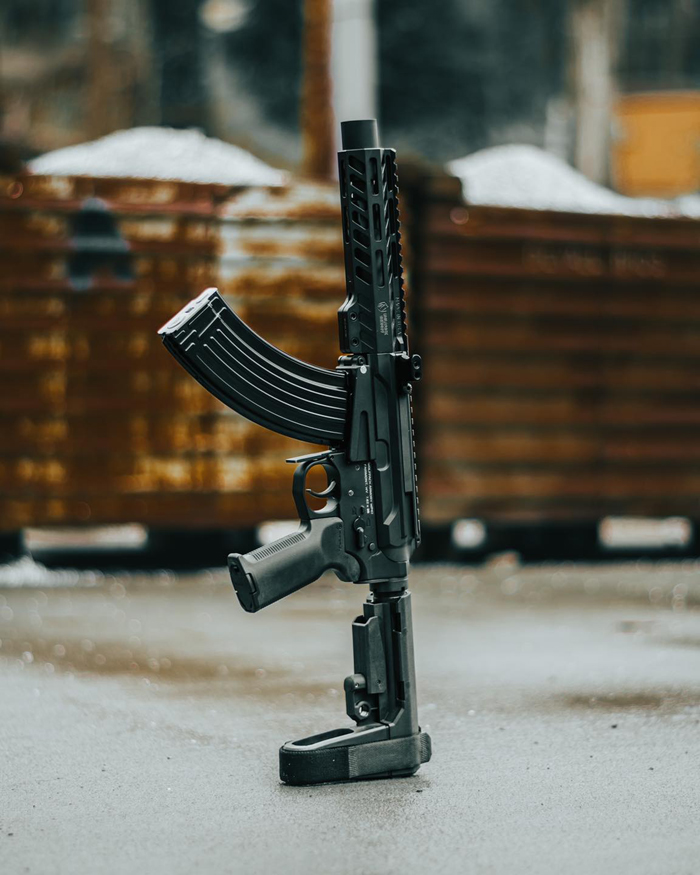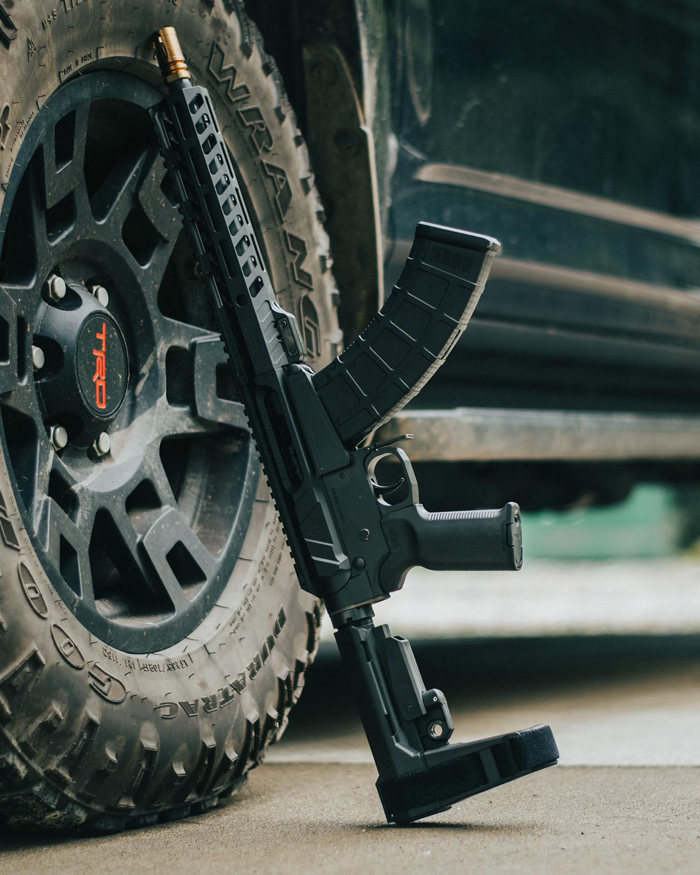 ---
More on the front part of the WP47, the handguard is a 9.5" Lightweight Modular MKIII M-LOK with Integrated QD Ports, Anti Rotation Tabs, and Barrel Nut Interlock System. To complete the package, the pistol grip is the Magpul K2+ Grip, the trigger is a WPA 2 Stage Combat Trigger, and a SB Tactical A3 Adjustable Pistol Brace with a properly staked Castle Nut.
---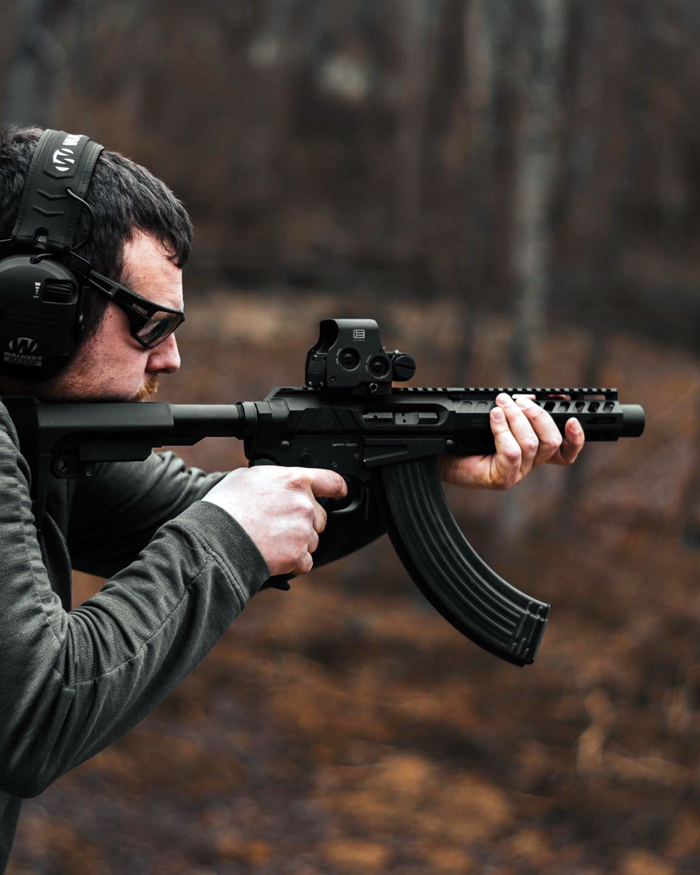 ---
However, sights are sold separately and buyers would probably get optics such as red dot sights anyway and their choice of backup sights.
Color options are Wolfpack Bronze, Black, Grey Wolf, and OD Green and it will set one back US$1,499.00 to order one.
As for the closest thing to have a compact SR-47 airsoft gun, it probably is the BR PMC BRSS AEG from Bolt Airsoft.