AEK-971 And AK-12 From NPO-AEG Set For Release In 2015
Dom
03 Sep 2014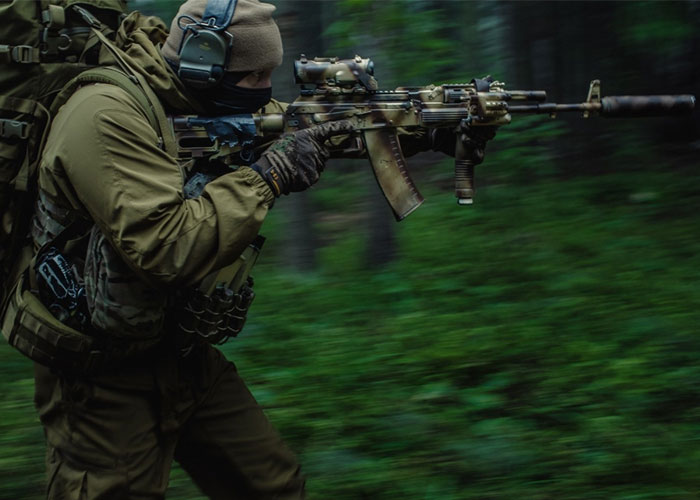 Eastern Bloc and Russian military hardware airsoft fans will have something to look forward to. It is actually a good development as we're seeing more variety of Russian-designed guns in airsoft. In just a matter of two years, we're seeing the AS Val, VSS Vintorez, and the OTS-14 (HTS-14 from Hephaestus), rather than something that carries the "AK" designation. But for next year, we're looking at two new AEGs that will be released with the "AK" designations again.
NPO-AEG, the Russian Airsoft manufacturer of premium Russian Airsoft Guns, will be releasing the AEK-971 and the AK-12 AEGs in 2015 according to their US distributor, ATACKA, via Facebook in early August 2014. If you haven't heard about NPO-AEG and ATACKA, you can find Russian AEGs such as the AS VAL, VSS Vintorez, SR-3M, 9A-91, and the VSK-94 Airsoft Sniper Rifle.
NPO-AEG products are very expensive, costing around almost a thousand US Dollar to get any of them from ATACKA and thus it's rare for an airsoft store to carry these. But one thing for sure, they use many real steel components for these AEGs. But if you want an airsoft gun based on Russian gun designs to be "authentic Russian" then NPO-AEGs are the way to go.
The AK-12 (formerly known as the AK-200) is one the latest designs from the AK family, which is mainly based on the AK-74 series but is more versatile in terms of being able to use different calibres due to is interchangeable barrel design. Even in design, the AK-12 is more ergonomic than its predecessors. Intended to replace to the AK-74, the Russian Military passed over the AK-12 after undergoing testing, with the reason that its awash in AK-74 rifles though some sectors say it was due to shortcomings that were discovered during testing.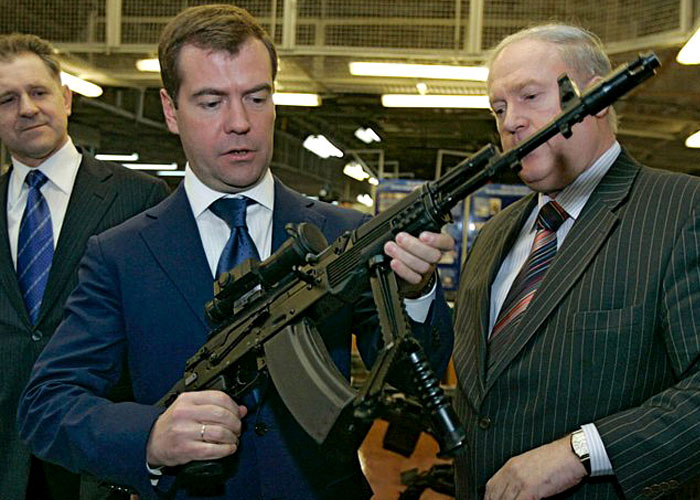 The AEK-971, though it's based on the AK rifle design, is not a rifle manufactured by Izhmash Concern (now Kalashnikov Concern), but was originally made by KMD with by ZID. It is an easier to control rifle with its recoil-balancing mechanism. It has other variants AEK-972 and AEK-973, and improvements were done to give it a 3-round burst as seen in the AK-971S and AK-973S. Similar AKs which have the recoil balance are the AK-107 and AK-108.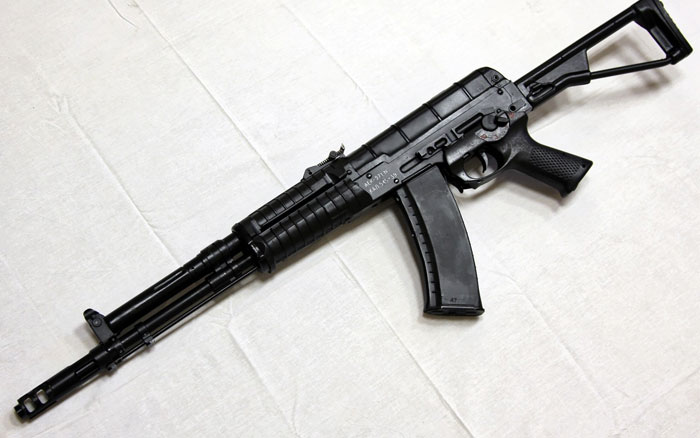 ATACKA are asking which of these AEGs you want to see first. But if you were to ask us, we prefer another Russian Rifle --- the AN-94. We want to see an AN-94 AEG that does a Hyperburst as well (two rounds are released when fired but you'll see it like a single shot), though it would probably be designed as a "two-round burst" AEG since AEGs are designed differently than real rifles internally.