G&G Armament To Release A LUCIE-Style Night Vision Goggles For Airsoft?
Gungho Cowboy
14 Jan 2017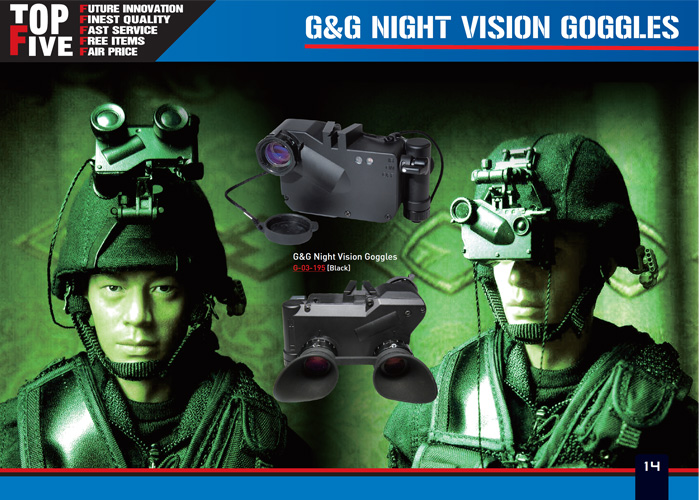 A reader from Japan dropped us a note about what Militaryblog.jp spotted at the G&G Armament website. If you have not noticed it yet, the Taiwanese airsoft manufacturer released their 2017 Product Catalogue, showing what they have on offer and what can be expected from the company for this year.
Tucked in page 14 of the product catalogue is the G&G Night Vision Goggles (G-03-195). There is no information at all apart from the product name. We don't know if you'll agree with our observation that the model wearing the G&G NVG is a 1/6 model, but it really looks like one that it makes us wonder if their NVG is made for 1/6 models or a full 1:1 scale NVG.
You can download a copy of the G&G 2017 Catalogue here.
Probably the next question that readers would have in their minds if it is a 1:1 scale product is, "Is it a dummy or a real working NVG?" For now most would probably bet it is a dummy one just to be on the safe side though many would welcome if it is a working NVG even if it is uses a gen 1 NVG tech.
Now, the G&G NVG is based on the Thales LUCIE, a compact and light night vision goggle. Weighing 435g, it is one of the lightest NVGs, can be powered by one AA battery and the image intensifier or the I² Tube is either a Gen II or Gen III with optional autogating which can help improve the quality of the image. It also provides a wide 51° field of view instead of the traditional 40° field of view at the standard 1x magnification and can offer 4x, 5x and 6x magnification (which also will narrow the FOV depending on the magnification level).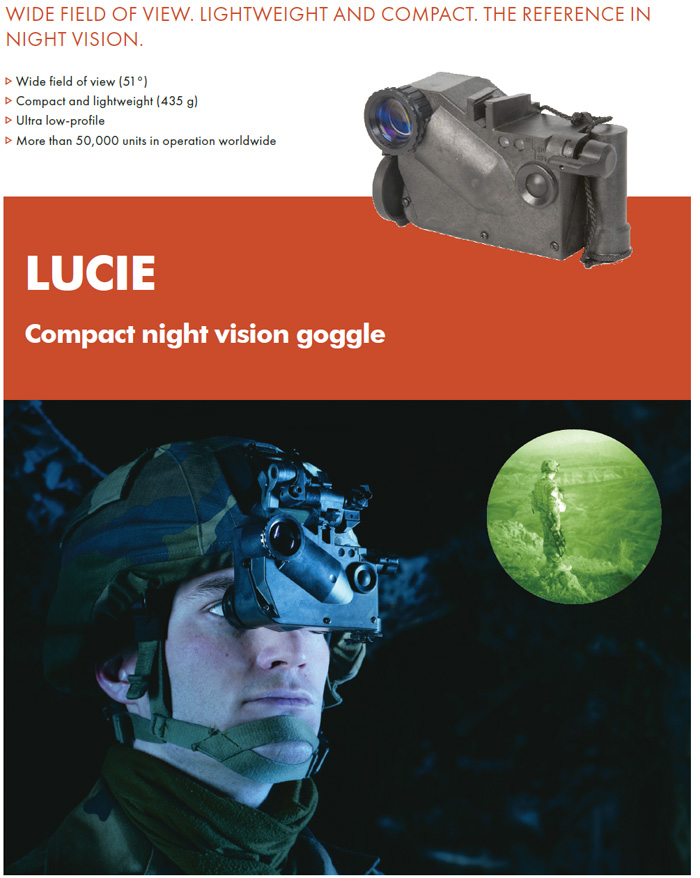 According to the Militaryblog.jp report, a prototype will be on exhibit at the G&G booth at the IWA Outdoor Classics 2017 in Nuremberg, Germany this March.
As mentioned above, not further information can be gleamed from the catalogue including target release dates and retail pricing.
The G&G NVG is not the first LUCIE-style NVG for airsoft as there is one available for the airsoft market. There is the KSK LUCIE NVG Dummy that is 235 grams lighter than the real deal that is being sold by Defender Gear of Germany with price available upon request and here is their video of the LUCIE dummy that they posted in March 2016: