Giddiyap Cowboy! I want one of these DTV Shredders!
Gungho Cowboy
07 Sep 2010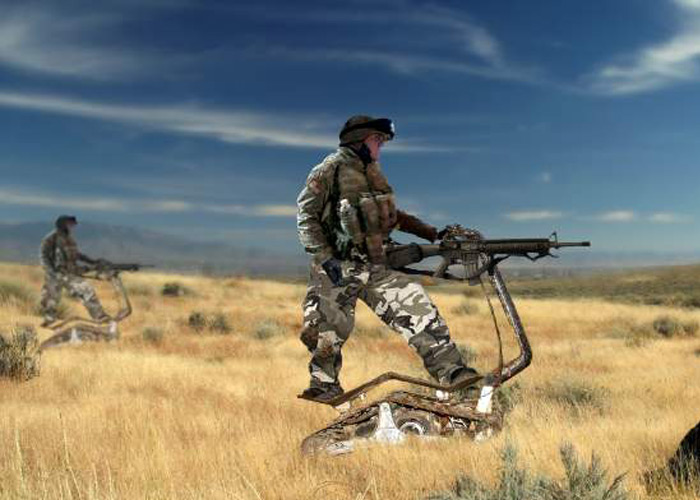 Unless Optimus Prime beats me to it. He emailed me at once about this product upon watching a prototype of this at the Gadget Show. Made by BPG-Werks, a Canadian company, it has various applications, such as for extreme off-roading which may just give snowboarding, skateboarding, and even motocrossing a stiff competition as this can go all weather; and for security, law enforcement, and military uses. The DTV (Dual Track Vehicle) Shredder is a new class of an all terrain vehicle as it uses a pair of track wheels.
I find it cool and so does Optimus Prime as he told me he needs one of these to bring to large skirmishes as he goes around taking photos and wants to move from one point to another and capture most the action for posterity. Some trails and areas are not passable to quad bikes or off road vehicles, and he wouldn't touch a motorbike, this one should be perfect for him, for me, and for you.
The DTV Shredder also has its own military purposes and it can allow rapid responses from security forces in difficult terrain. It can also be used as an autonomous all terrain vehicle or remote controlled one which can bring supplies to frontline troops, or mount some weapons on it. You can even attach a cart to it to carry more equipment.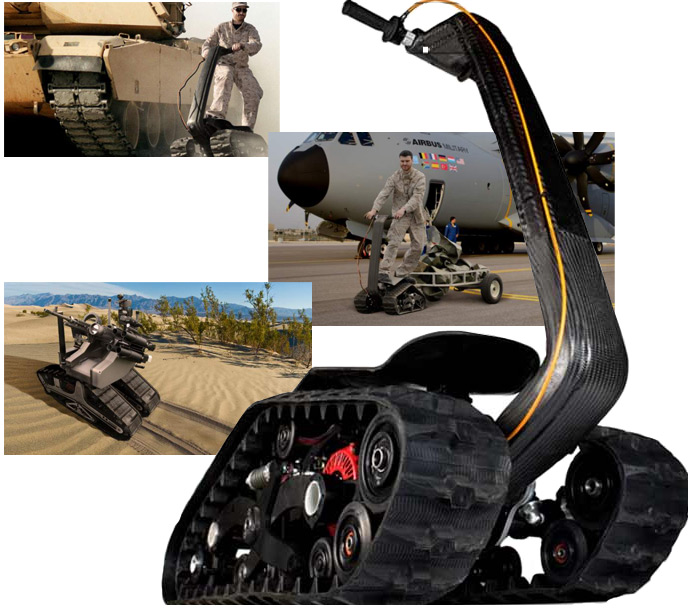 This DTV Shedder uses 11HP go-cart engines to power it and steered like a skateboard with an added handlebar at a top speed of 30MPH. Just imagine your airsoft team equipped with it and you can just go all over the skirmish field raiding bunkers with it. These are affordable Fast-attack all terrain vehicles, as BPG-Werks is looking at a final price of $4,900 which I think is in Canadian dollars (US$4,732). Optimus Prime wants to use this for events such as the Ground Zero Weekender. But of course investing such amount for a single purpose won't do, you can bring it the beach, or other areas apart from airsoft purposes.
Just imagine rushing to battle on these modern horses with the rest of your team and screaming like mad warriors. It'll be a great sight that Mad Max would turn green in envy! Videos of it in action below:
All photos from BPG-Werks.