The Ground Zero Weekender 2013 After Action Report Part 2
OptimusPrime
29 Aug 2013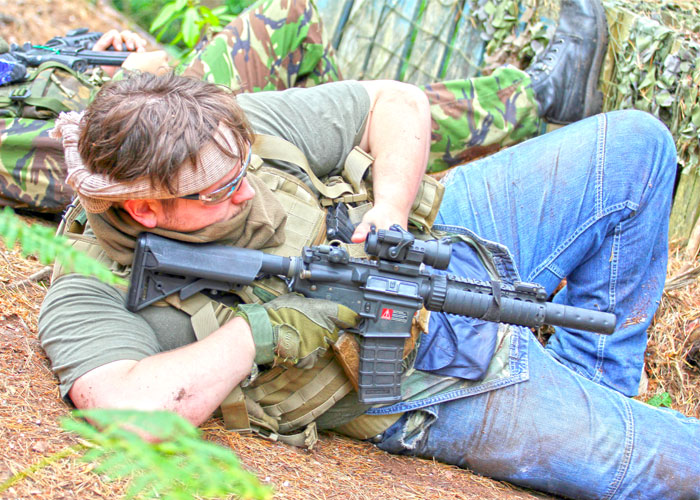 For an August that's relatively hot by British standards, it was actually cold Sunday morning. It was 0630H when Masterchief woke up and had to hit the toilet. I woke up too so I can start early with my morning beauty routine, before the whole camp woke up and throngs of people going to the toilets to relieve themselves of last night's festivities.
With still a few of us awake (Masterchief went back to his tent to catch a few more minutes of sleep), we ordered breakfast from the food vans which were already open for business and for us to avoid queues when everyone's awake. It was a relatively quiet morning, and most probably the camp areas were already stirring up at this time. By 0700H we saw more players going to the food vans.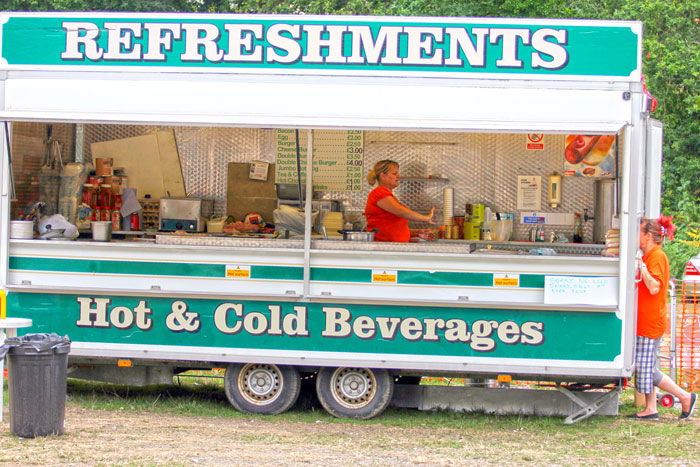 Masterchief finally woke up by 0730H and got to the food vans to order breakfast. I was already done with mine when he woke up and checking the Popular Airsoft website and reading emails. He told me that he just talked to his wife over the phone and he had to get back home at the earliest possible time as his youngest son needed to be looked after due to a health problem he had when he was younger came back. I asked him if we could do some work first before going home. He was in no rush, but he preferred to be home as soon as we took the whatever shots we can take for the last day.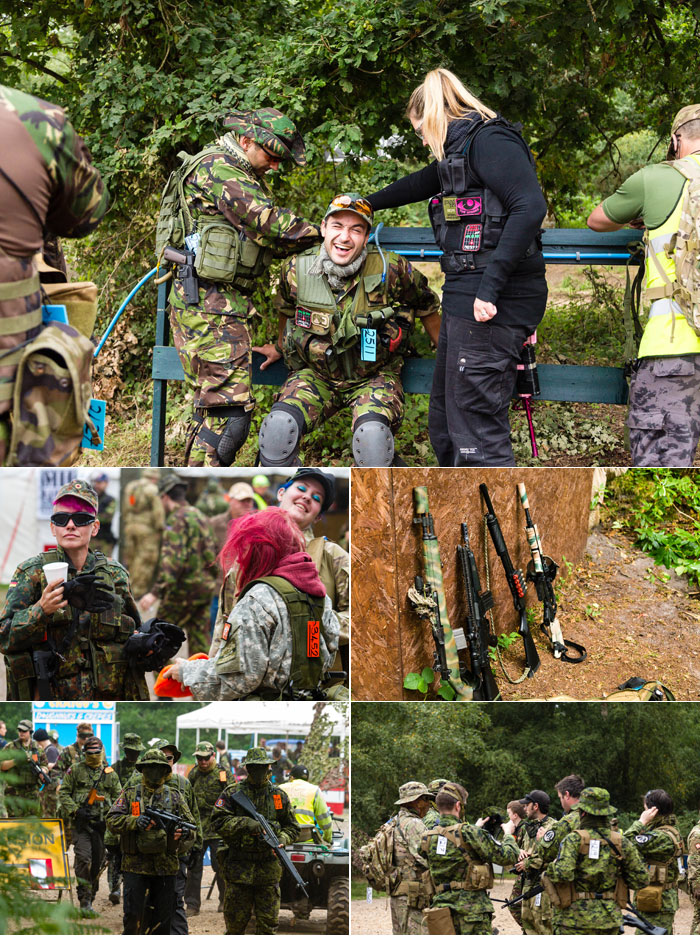 We had to quickly take down our small camp site and dumped everything into his car, and just carried our photo and video cameras. By 1000H most of the players were already assembling in the Safe Zone, before being led by their commanders to their staging areas for the day. The Others were to start from The Facility; Delta from Firebase Charlie, and Bravo from Camp Coursey. Not as many players to start with as compared to yesterday as many were still slowly putting their gear together back at the camp area. But we'll see more of them as soon as they day progressed.
I went with The Others to their jump off point whilst Masterchief went with the Deltas. Since we had our radios with us, we coordinated that we work our way through to The Nest from our jump off points. Spud made the morning's briefing to the The Others troops, and by 1045H, the game started to finally decide which group gets to win Ground Zero Weekender 2013. The Others had to do a lot of catching up on this day as they were at the bottom when the initial results came in Saturday.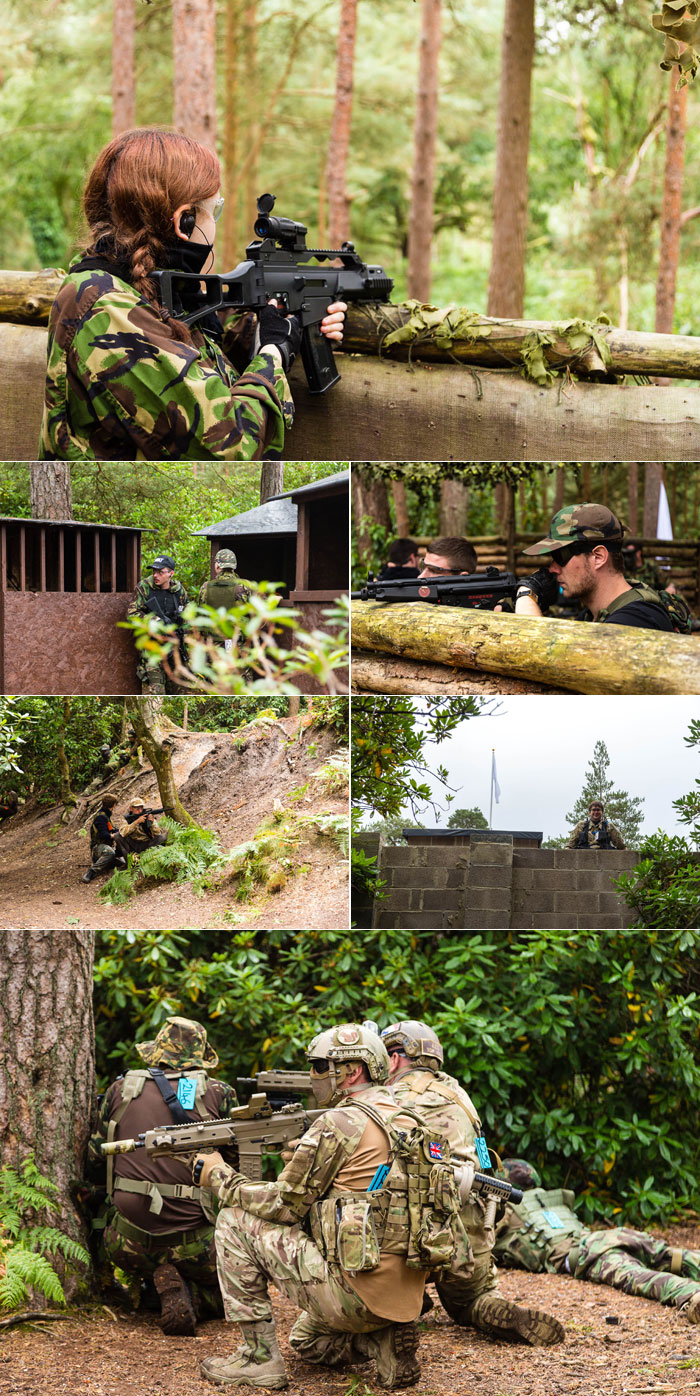 As always, The Nest was the focal point of The Others' thrust towards other objectives. But the Bravos were in full force and sending wave after wave of troops to capture The Nest from The Others. The Bravos were able to occupy the Prison Camp and the Deltas took The Fort and The Village. In all of these positions, they dug themselves in whilst their Commanders sent in small teams to capture objectives and artifacts for them to accumulate points to use. The Deltas seemed to be lucky in their positions as most of the action were far from The Village and it was Bravo and The Others who were after each other's necks.
Whatever small group from the other groups that went to the village were easily repelled by the Delta contingent in The Village.
20 minutes past 1200H, I guess Masterchief really had to get home so back to the safe zone for me to look for H to give my thanks for being a part of the Weekender again and my apologies that we had to leave earlier than usual. The firefights went fiercer later on as we left as the groups had to fight harder to get every point they can. The Others made a good play on this day and really racked up some points to make up for Saturday.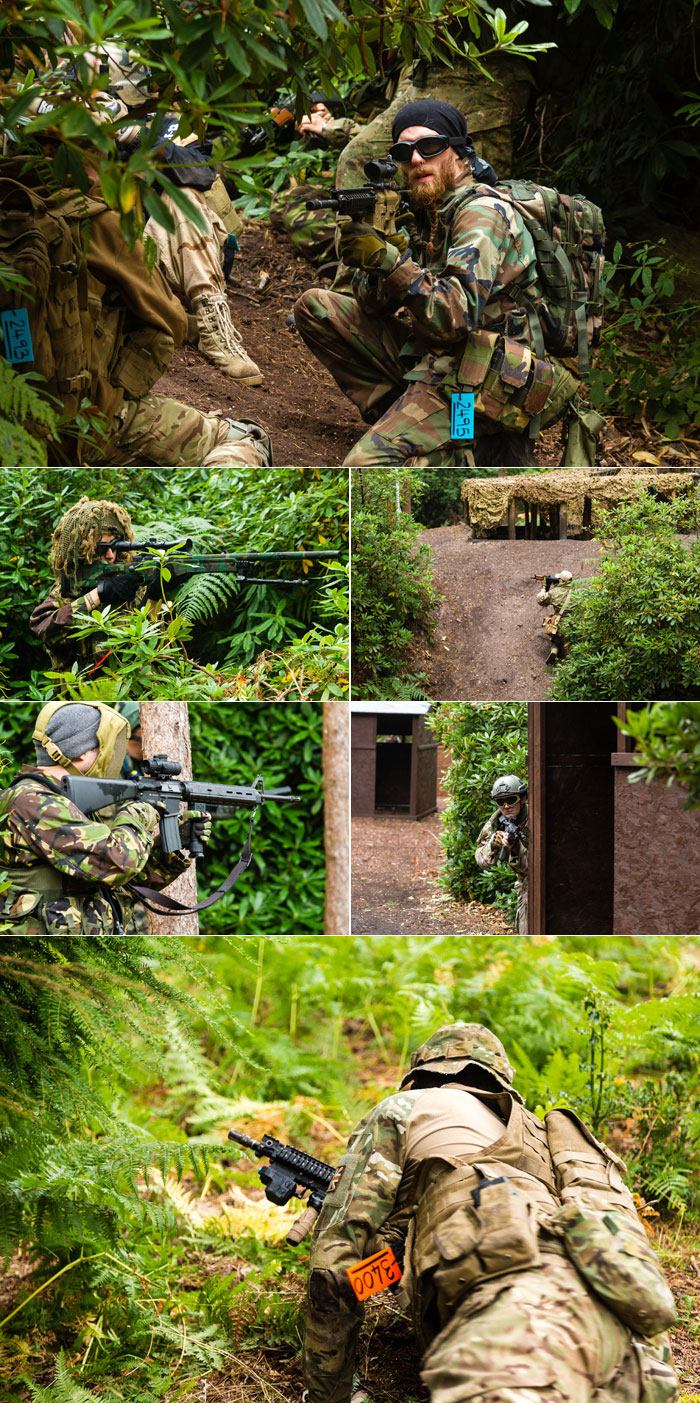 The day ended with The Village being the last objective to occupy and hold at 1600H and just like what happened on Saturday, it was absolute mayhem.
Ground Zero Weekender still maintains its attraction as to be the most serious fun in all the big events that we have been to. As I have written in my previous after action reports, Ground Zero is not a Milsim event, nor can it be called a "massive skirmish event" as different types of airsoft players, from the hardcore MilSim folks, to the laid back and happy go lucky ones, are catered to. Those who prefer MilSim roles can grab orders from their Commanders for the harder mission objectives whilst those who prefer to just shoot and shoot can join in the occupying landmarks in the Ground Zero Weekender map. Whether you are a newbie at his/her first big game event, or someone who fantasizes to be special forces, you can play at Ground Zero Weekender and leave satisfied.
At the Zero In forums, there will be those who are vocal enough and will start accusing other players or even make generalizations of groups of poor play. But for us, we'll leave the final evaluation from the Marshals and organisers as based on feedbacks and complaints they gathered from the field. As in our experience in taking photos and actual game participation, we saw some violations, but nothing of such degree to ruin the Weekender. Overall, honest players overwhelmingly outnumber those who have violated rules and some complaints tended to be overblown. It was a well-organised event.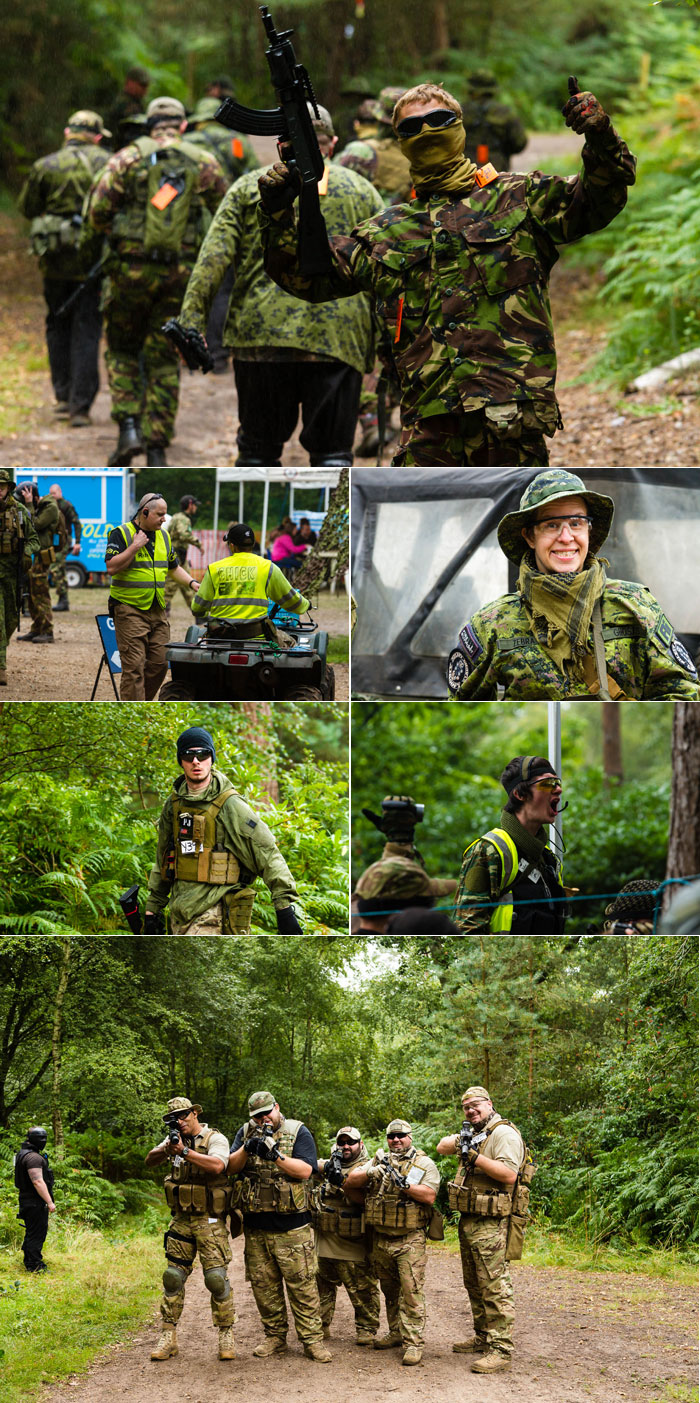 The number of players participating seemed to have reached a plateau with players booked at over 1,400 which seemed to be lower than last year. Some may think that the attraction of Ground Zero Weekender may be wearing itself off, though we didn't notice it. Perhaps they can offer better suggestions on how to increase participation. In a way, changes to how games are played seemed to be incremental usually go unnoticed.
However, we do welcome some massive changes in the story and perhaps some new scenarios to keep the interest of players so they will look forward to next year. It would be nice if the organizers will have a big surprise next year.
In these days when massive airsoft events entail even more gimmicks and logistics such as chopper rides, vehicle mounted troops, and even intensive role playing, Ground Zero Weekender will have to find new avenues in keeping their players interests in playing again in the years to come. For now, the event is still the biggest in the UK, and one of the biggest and long running airsoft events in the world and we prefer them to remain such.
Final results:
Bravo 1924
The Others 2051
Delta 2138 (Winner)
Part 2 Photos of the Groundzero Weekender National Airsoft Event now at the Popular Airsoft Facebook Page.
Read The Ground Zero Weekender 2013 After Action Report Part 1.