New Goggles Come With Integrated Night Vision And Thermal Imaging
Gungho Cowboy
06 May 2015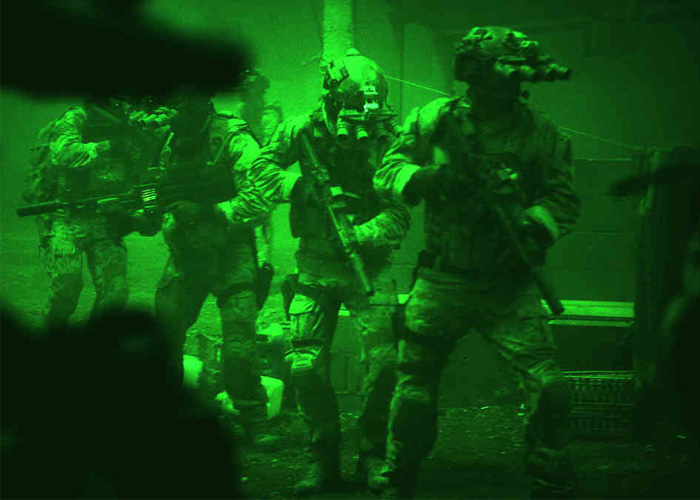 It looks like U.S. soldiers will soon be a getting a better device to see and aim at targets in the dark once the new headsets or goggles that will be delivered by BAE Systems arrive. This new device is actually has integrated night vision and thermal targeting solution making it easier for the soldiers to perform their missions in the dark.
This is a better solution for the warfighter, integrating both systems in just one mountable device. Presently, soldiers use night vision for situational awareness and thermal imaging for targeting which is mounted on the weapon.
BAE Systems was initially awarded by US$35 million Enhanced Night Vision Goggle III and Family of Weapon Sight-Individual (ENVG III/FWS-I) program. The company has worked with the U.S. Army U.S Army Night Vision and Electronic Sensors Directorate to develop the technology. The contract is valued to be over US$400 million over four years.
According to the press release from BAE Systems, the two-in-one system has the following advantages:
Weapon sight imagery is viewed by the soldier in his goggle which shortens the engagement timeline.
Wireless interface between the weapon sight and goggle maximizes the soldier's maneuverability.
Advanced high resolution thermal imagers extend the goggle and weapon sight target acquisition ranges.
Light weight and small size reduces soldier fatigue.
Low power reduces battery usage and operating costs.
The targeting component is still mounted on the weapon itself. However, it is connected via bluetooth to the helmet mounted display. With a button, the warfighters can toggle between two modes quickly, lessening the time for target acquisition. They don't have to rely on lasers to aim allowing them to remain covert.
The new system may soon be distributed to soldiers in late 2016 or early 2017.