6mmProShop MK18 MLOK AEG At Evike.com
OptimusPrime
18 Jan 2020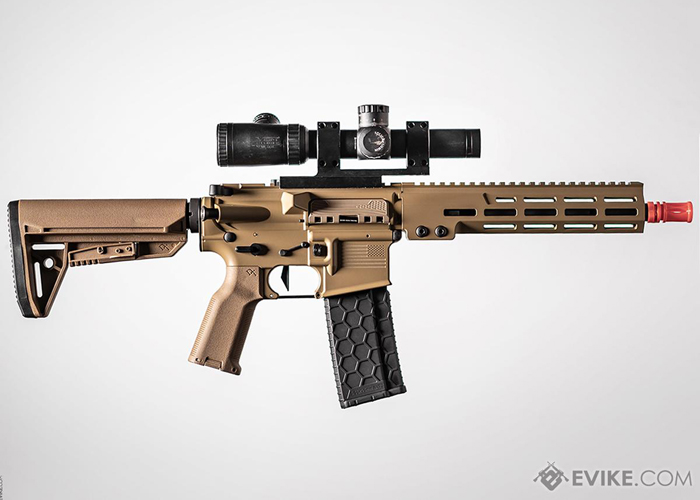 Some airsoft players are admiring the stock of this 6mmProShop MK18 MLOK Airsoft AEG Rifle with MOSFET Trigger that can you can order right now from Evike.com... "6mmProShop MK18 M-LOK AEG rifles are an aggressive yet comfortable option in the world of M4-style rifles. Featuring an MLOK front handguard, they're ready for all types of tactical accessories. Pair that with the ergonomic pistol grip and adjustable stock, the MK18 MLOK is a capable and formidable weapon right out of the box.
Internally the MK18 MLOK features stout components, including but not limited to a high-strength aluminum gearbox shell, steel gear set, and steel spring guide. Additionally the MK18 MLOK uses an inline MOSFET trigger system, improving the overall electrical efficiency and performance.
Features:
High performance QD spring gearbox with integrated mosfet electronic trigger for superior trigger response and firepower
9.5in. aluminum free-float MK18 MLOK handguard paired with a 10.3in.one-piece aluminum outer barrel
MLOK Vertical Grip and 120rd Hexmag included!
Licensed Strike Industries US Flag polymer dust cover
Full metal aluminum alloy receiver with matte finish. High detail markings on both sides of the receiver
Adjustable 6-position ergonomic stock with QD sling swivel mounting point
Rotary dial hop-up chamber
Locking mock bolt allows for easy hopup adjustment"