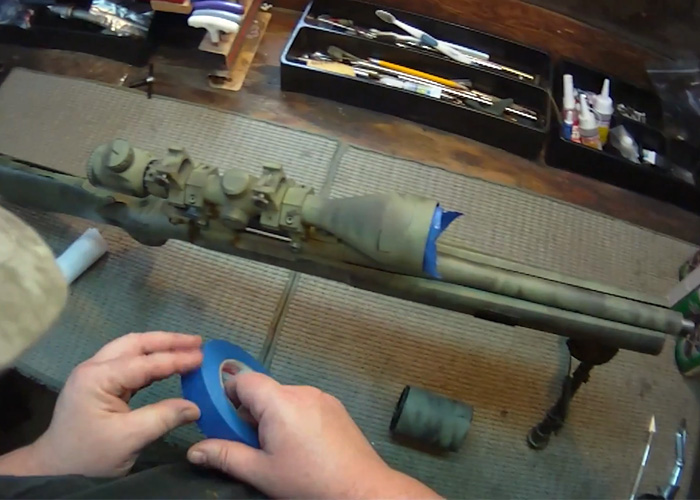 Now for the weekend session where budding airsoft snipers get to learn something new and for other airsoft players to know about too. Airsoft Sniper takes a KJ Works M700 airsoft sniper rifle which fires at 400fps at 0.4BBs and shows you to paint it. The scope in the video is the Matrix 3-12x50 Illuminated Reticle Sniper Scope and you can also learn other parts used for the rifle below.
"Internal upgrades:
King Arms Air Seal Chamber
9Ball Bucking
CNC Chamber Conversion Kit
EdGI 6.01mm Precision Tight Bore Inner Bull Barrel
G&G Steel Cocking Piece
G&G Upgraded Striker Spring
Palmers HPA Rig with CO2 adapter running on 12g cartridge
External Mods:
Cut 5 inches from outer barrel
Custom thread adapter for 14mm CCW
10 inch custom silencer
Paint
Targus TG-MP6710 Monopod"