Echo1 CNC SD17 Glock 17 Long Suppressor At Airsoft Atlanta
OptimusPrime
26 Mar 2020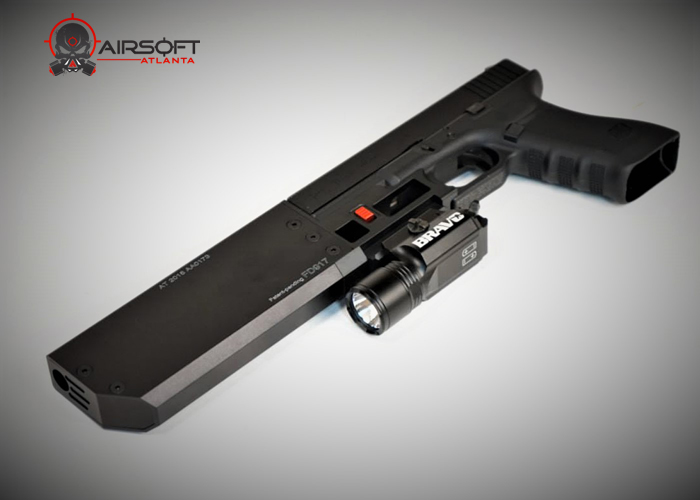 Make that Glock 17 GBB Pistol look more space-age with the Echo1 CNC SD17 Glock 17 Long Suppressor available at Airsoft Atlanta... "The CNC SD17 Glock 17 Long Suppressor is a very long airsoft barrel extension unit with quick detach functionality. Easy to mount on and off with the press of two buttons. Aluminum lightweight construction metal, CNC made, and very high quality. Fits on the Glock 17 frame/rail system for a variety of manufacturers including: Elite Force licensed VFC Glock 17, Glock KWC G17, Glock 18c, Tokyo Marui G17, KWA/KSC G17, WE tech, etc. Can be used with a much longer inner GBB barrel. Has enough room inside for a possibly tracer unit custom work for the more advanced technician.
6.5 inches long for the barrel area (longer including the rail mount). Also has an additional under rail for lights and lasers. This thing is HUGE.
Gun and flashlight are obviously not included (for display purposes)."