G&P FN Herstal M249 Para AEG Review
OptimusPrime
19 Aug 2021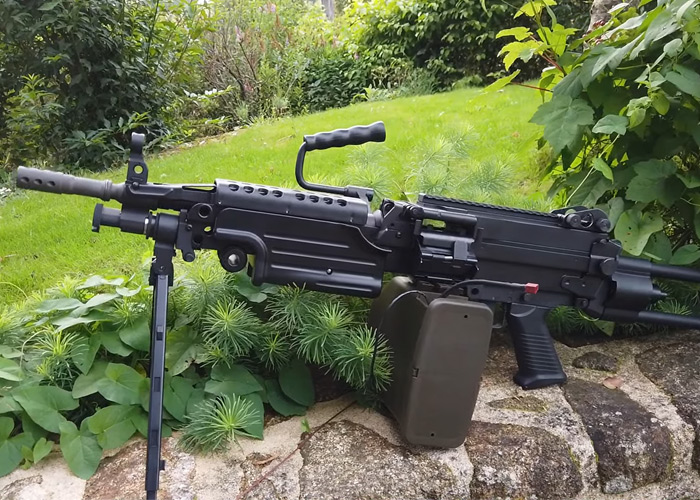 We get to see again the M249 Para AEG made by G&P in this video review by Timerzanov Airsoft... "The M249 PARA is the modified version of the FN Minimi for the US Army. It is a light machine gun designed in the 1970s by FN HERSTAL. It uses the same type of ammunition as assault rifles, making it less powerful than heavy machine guns. However, it has the advantage of being less bulky and more mobile in the field. This replica of the M249 has an adjustable PARA stock.
With its weight of 7.6 kgs, it will be very realistic to take in hands. You will find an Ammobox with a capacity of 3000 balls with electric rise that can accommodate a 7.4v LiPo battery type Large, simultaneously supplying the Ammobox and the replica. It will be necessary to connect the DEAN plug coming out of the Ammobox to the one located inside the 249 at the level of the loading bay.
In reality it is about a FN MINIMI, I let you discover that in the review."