I Like Airsoft.com at Comic Con 2013
OptimusPrime
20 Sep 2013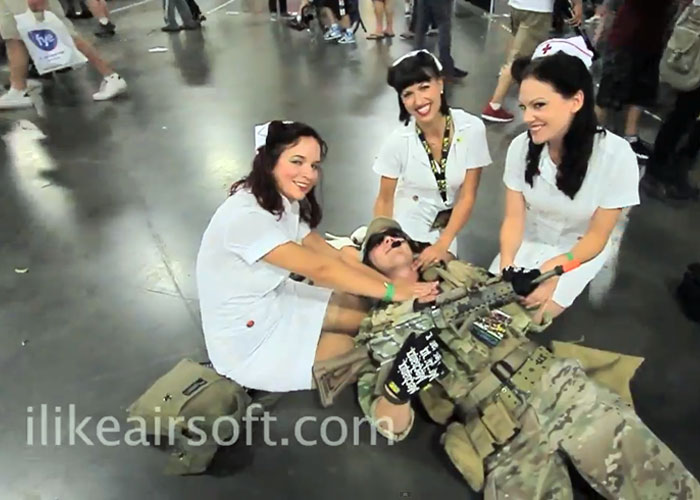 It seems two guys from I like Airsoft.com had a great time meeting cosplayers in sexy and awesome costumes... "Comic Con 2013 in Salt Lake City Utah was a blast! it was a first for our state and we knew there would be some interest but didn't know it would explode with as much enthusiasm for cosplay and geekdome that it did. I Like Airsoft was along for the ride. Shades escorts us through the exhibit hall in this video to find some interesting characters with great results! From "Cosplayers" to tactical operators, oh yeah and some pretty good lookin' chicks are found along the way.
Also, Our new friends at 'Operation Underground Railroad' give us some information about their new organization and also invite us to join in their fight against child sex slavery. More information on their organization can be found at their websites:
http://www.360-defense.com
http://operationundergroundrailroad.org
In addition there may be a quickie featured player near the end of the video ;) so stay tuned for that one. ( This video isn't fully "Airsoft" I know, but we love to report on cool stuff such as this, and this happens to be something we enjoy. We challenge those who don't know much about Airsoft but are competitive and enjoy learning new tactics to investigate this awesome, growing and somewhat underground sport)."
You can also follow them on Facebook.