Koei Tactical Infantry Face Shield
OptimusPrime
29 Mar 2012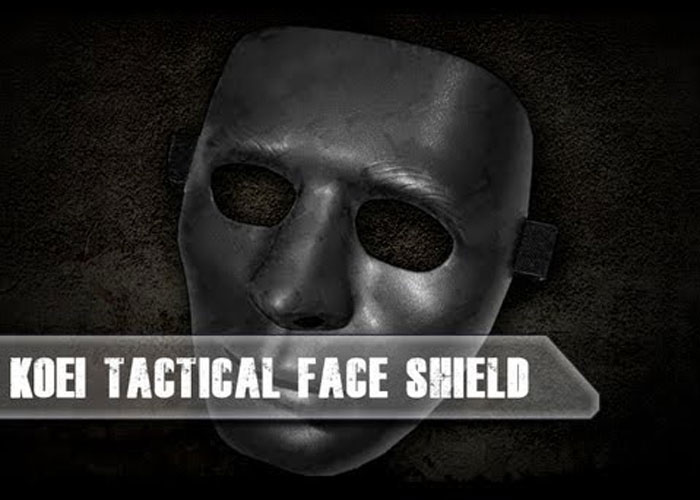 This looks like a very familiar face mask. Anyway, this is under a Japanese company and guaranteed to provide protection to your great looking face up to 650fps and it's made out of high-impact non-toxic polycarbonate. Of course you will need some eye protection to complete the full face protection. This costs US$12.00 at Evike.com.
"The perfect mask to complete your mil-sim look while achieve face protections.
Ergonomic Design with superb air flow.
Low profile design fits most helmet and goggles.
Made out of light weight high impact non-toxic polycarbonate.
Combine with safety goggle to achieve comfortable full face protection.
Able to with-stand up to 650 FPS bb impact at standard distance.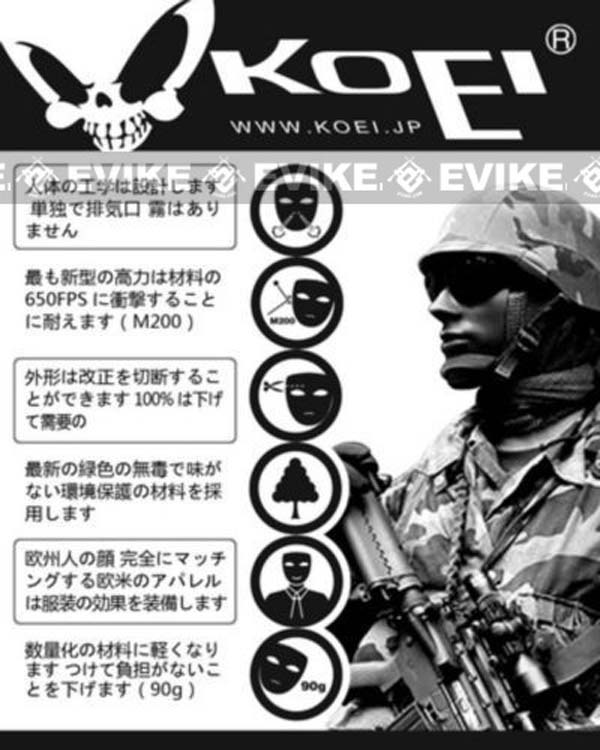 Weight: 90 gram
Manufacture: KOEI. Designed in Japan.
Available in: Black, OD, Tan"