Military 1st Black Colour Sale
OptimusPrime
14 Jan 2020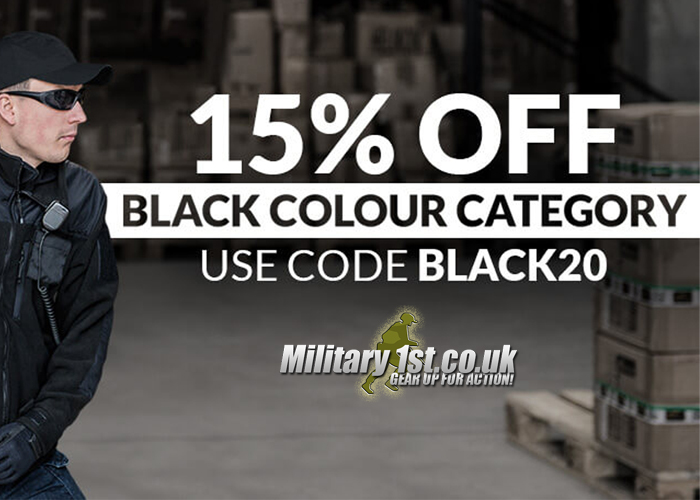 When you go black you never go back. So that's what they say and if you believe that here's all the black gear at a discount with the Military 1st Black Colour Sale for the year. Just use the discount code you find here... "Switch to stealth mode! We offer 15% off entire Black colour category with Discount Code BLACK20.
Visit our website today and save on black tactical clothing and footwear, black backpacks, equipment and accessories, from Brandit, Helikon, Pentagon and other brands.
Hurry up: this special offer ends 18 January 2019, midnight. It applies only to the Black colour category and excludes already discounted items.
Enjoy free UK delivery and returns, free shipping to the U.S., Ireland, and Australia, and fantastic rates for delivery across Europe."