Specna Arms AK EDGE Series Sneak Peek
OptimusPrime
09 Nov 2019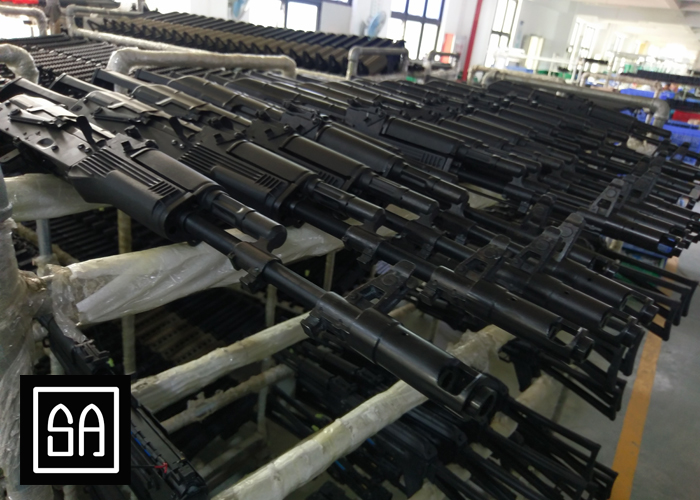 Expect a new line of AEGs from Specna Arms in the first half of next year. We got some sneak preview photos of some of the first versions being made at the factory. According to information sent over to us, this will be part of the EDGE line of AEGs though there is no mention of integrated MOSFETS just like the new Specna Arms AR-style AEGs.
Here are some of the details:
1. The line consists of classic models with wooden parts as well as modern, tactical models equipped with M-LOK handguard.
2. Most of the parts are made of steel e.g receiver, top cover, gas tube, and flash hider.
3. Steel outer barrel
4. Quick spring change system - Enter&Convert
5. 6.03mm precision barrel
6. 2 x mid-cap magazines in the set
7. ORION V3 Gearbox with built-in reinforced parts including:
reinforced, polymer piston with the steel tooth rack
aluminum, sealed nozzle
aluminum, double-sealed cylinder head
aluminum, double-sealed piston head with a ball bearing
ball bearing spring guide
set of the steel gears
8mm ball bearings