Wiley X Durtac SmartTouch Gloves Military 1st
OptimusPrime
18 Feb 2021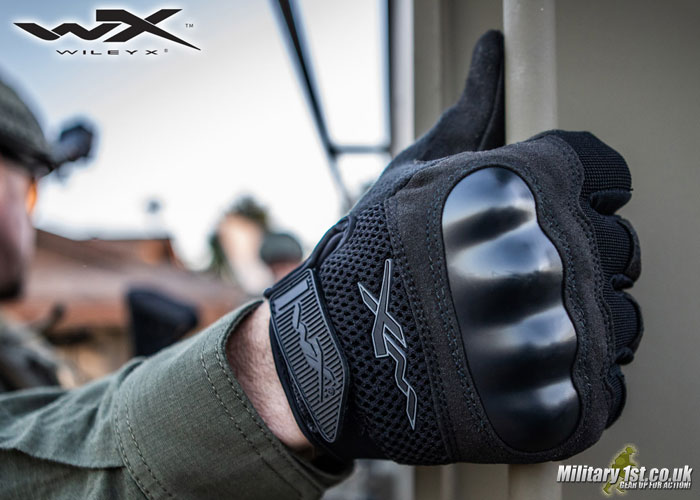 Available right now at the Military 1st online store are the Wiley X Durtac SmartTouch Gloves... "Wiley X Durtac SmartTouch Gloves come with moulded thermoplastic knuckle guard for excellent impact and abrasion resistance, and synthetic leather palm with silicone print on critical areas for enhanced grip.
Lightweight and versatile, these tactical gloves also feature Neoprene cuff with easy-grip moulded TPR closure and ventilated fingers to provide a custom fit and adequate airflow.
Further, Wiley X APX SmartTouch Gloves have a touchscreen-compatible index finger and thumb for easy access to smartphone and tablets.
Find out more at Military 1st online store.
Enjoy free UK delivery and returns! Swift delivery to Ireland, the U.S., and Australia, and across Europe."