Wiley X Sale At Military 1st
OptimusPrime
30 Dec 2020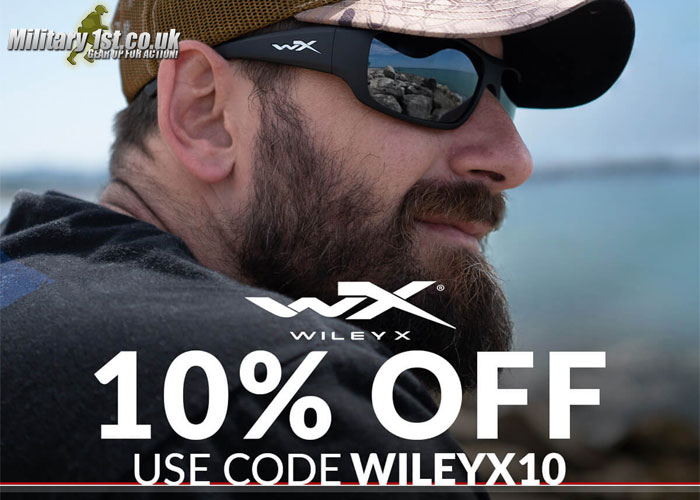 The last sale for the year of Military 1st, 10% off the prices of Wiley X eyewear and other gear... "10% off all Wiley X glasses and accessories available at Military 1st with Discount Code WILEYX10.
For over 30 years, Wiley X has been providing outstanding eyewear to adventurous people worldwide, protecting their eyes in most challenging environments.
Visit our website today and save on high-quality sunglasses, ballistic goggles and combat gloves from Wiley X, protective equipment specialist.
Hurry up: this special offer ends 3 January 2021. Applies only to the Wiley X category and excludes already discounted items.
Enjoy free UK delivery and returns! Fast delivery to Ireland. Free shipping to the U.S. and Australia on orders over $100. Fantastic rates for delivery across Europe."