Win A Surplus Stars Jacket With Military 1st
OptimusPrime
23 Feb 2021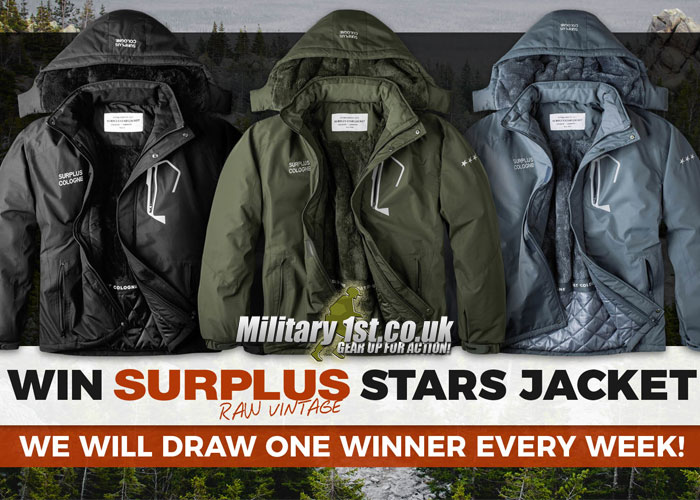 How about taking the chance to win a new jacket from Military 1st? Every week, they will have a draw that will give away a Surplus Stars Jacket to the lucky customer until the 19th of March 2021... "Take part in our new Giveaway to win the Stars Jacket from Surplus. To enter, click or tap this link https://mil1.st/STARS2021, then pick your favourite colour and submit the form.
We will be drawing four lucky winners - one EVERY WEEK throughout the promotion.
Now, you can increase your chances to win by using special actions. Each action gives you one extra chance to win, so make sure you don't miss any!
The winter version of the popular Surplus windbreaker, Stars Jacket has soft teddy fur lining, warm padding and an outer shell made of Micro Ripstop Polyester.
It features a removable hood, two zipped front pockets and one vertical chest pocket with a splash-proof zipper. Internal pockets provide extra storage for documents or essentials. The jacket comes with a storm flap, adjustable cuffs and hem adjusters."