xFORCE XR003/XTSP Solar Power Red Dot Review
OptimusPrime
11 Jun 2021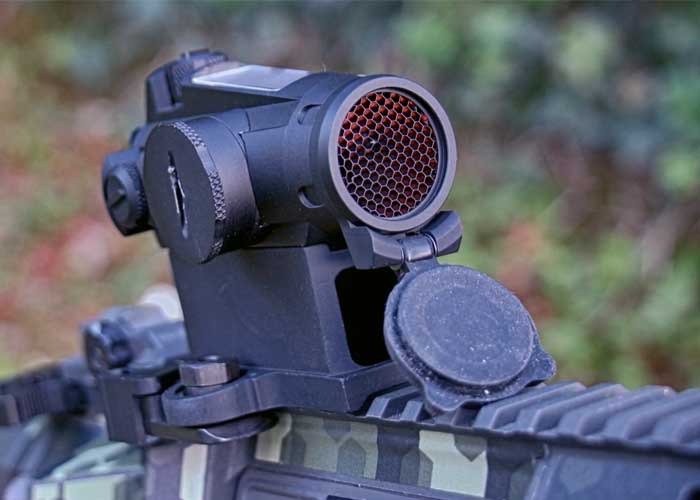 Golgy checks out this solar powered red dot xFORCE xR003/XTSP available at Begadi. Will it save you on batteries? Here is what Begadi describes the product... "The xFORCE XR003 / XTSP is a very good and comparatively inexpensive red dot sight with dot reticle. The inclined lens prevents reflections from e.g. Sun exposure or other light sources.
The built-in light sensor allows operation without a battery as soon as sunlight or artificial light comes in from above. Here, too, the point is already displayed very brightly. If this is not sufficient, battery operation can be activated. A total of 10 brightness levels are available here. The reticle is clear and the point is not blurred. To deactivate battery operation, press + and - at the same time.
A killflash is already installed in the scope of delivery, which protects the lens from damage and dirt. This can also be unscrewed if it is defective or not satisfied. The mounted protective caps can also be removed or adjusted at an angle. To do this, simply loosen the front aluminum ring and turn the protective cap to the desired position. Height and side can be precisely adjusted with a slotted screwdriver. The setting is not lost even with stronger GBBs.
Difference between the xFORCE XR003 / XTSP series and the XFR01 series: The XR003 / XTSP series has 2 assemblies, while the XFR01 series has only one assembly. Technically, both series are the same.
Technical data:
Lighting color: red
Brightness levels: 10
Length: approx 80mm
Weight: 180g
Material: aluminum
Surface: matt
Battery: CR2032
Mounting: Weaver (20-22mm)
Special features:
Outer housing made of 6061 aluminum
Lens installed at an angle prevents reflections from light sources (e.g. solar radiation)
low power consumption
sharp presentation
10 brightness settings
Operation also possible without battery (light source required from above)
Lens diameter 25mm
also for GBBs with high recoil
Killflash and protective caps included in delivery
QD riser and flat mount are included
Assemblies:
QD riser assembly: A standard QD clamp assembly made of aluminum is included in the delivery. The line of sight is increased by 30mm. It would also be possible to turn the visor by 180 ° on the assembly. The mount is designed for 20-21mm rails. If the assembly is not stuck with you, simply tighten the side nut with a 10mm cable wrench.
Flat mounting: As the name suggests, this is a low mount that is mostly used on SMGs or as an add-on for a ZF. An Allen key, which is included in the scope of delivery, is required for assembly."