Preorders For The Nerf LMTD Destiny Gjallarhorn Launcher Will Start On 7 July
Gungho Cowboy
01 Jul 2022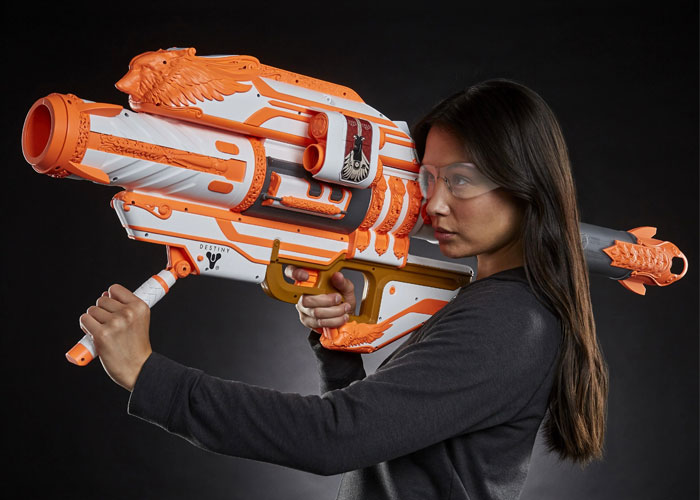 It's finally arriving. When it was first announced in December last year, we never knew how big it is. Oh boy! New photos show it's a biggie and for Nerf shooters who are also players of the Destiny video game from Bungie, they can place preorders for the launcher will begin on the 7th of July.
But not everyone can place such orders on the mentioned date. According to Bungie, the Nerf LMTD Destiny Gjallarhorn Blaster can be preordered during the early access window by those who acquire the launcher in the Destiny 2: Bungie 30th Anniversary Package before the preorder begins and that window will be open until the 21st of July. Eligible players will be notified by email to get ahead of others in placing their orders before the general public is allowed to order and they must be signed up for Bungie Rewards and Bungie Store to purchase during the Early Access Window.
---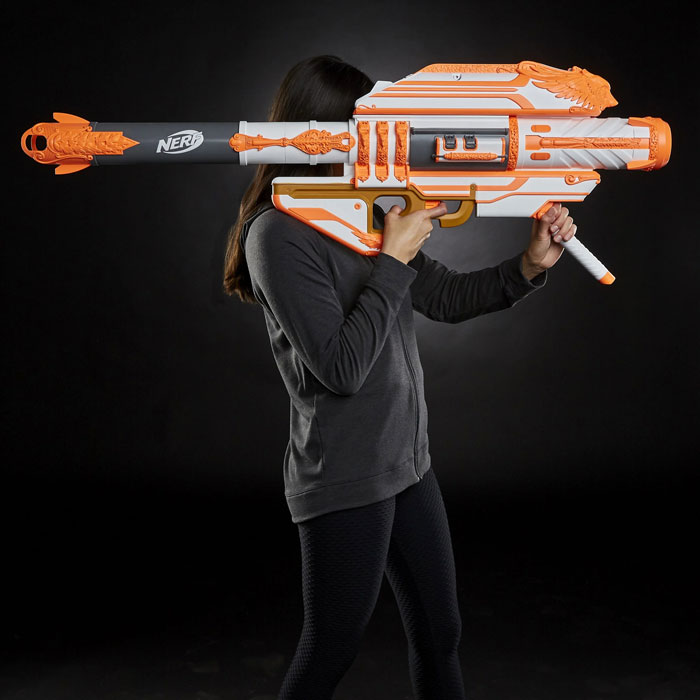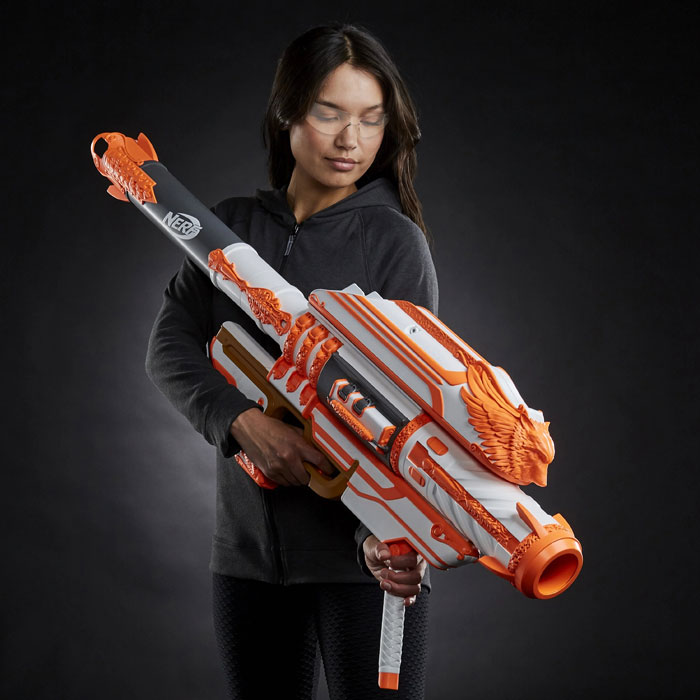 ---
The Nerf LMTD Destiny Gjallarhorn Blaster is four feet (1 metre) long and when the trigger is pulled, it fires three Nerf Mega darts which might disappoint purists as the in-game Gjallarhorn launcher shoots out a rocket that then splits into multiple darts. Still, the ability to fire three Mega darts at the same time is better than just a single dart.
---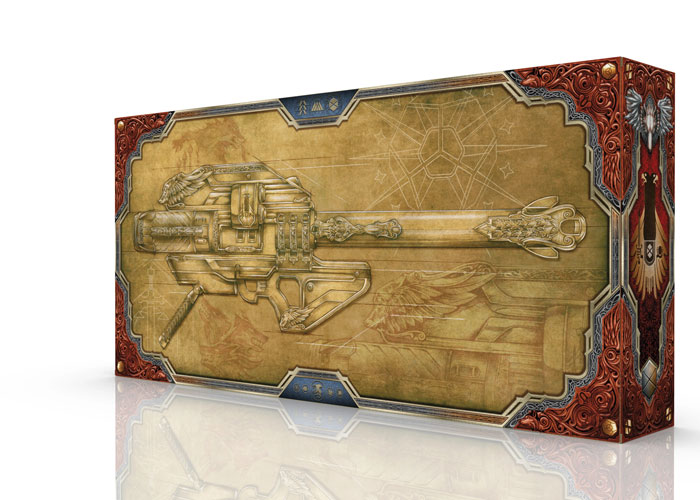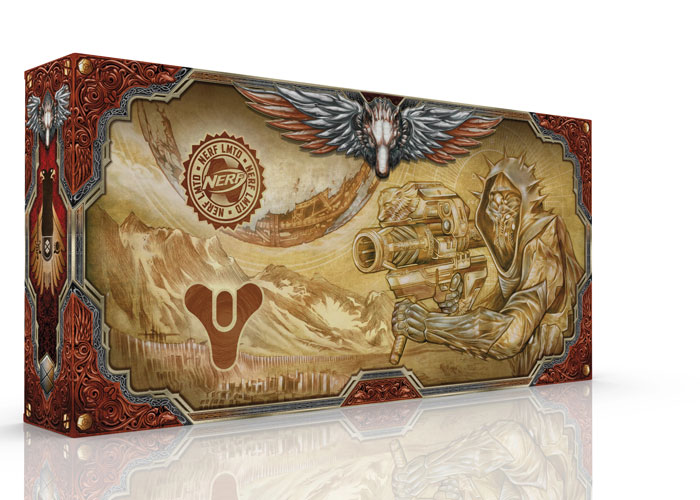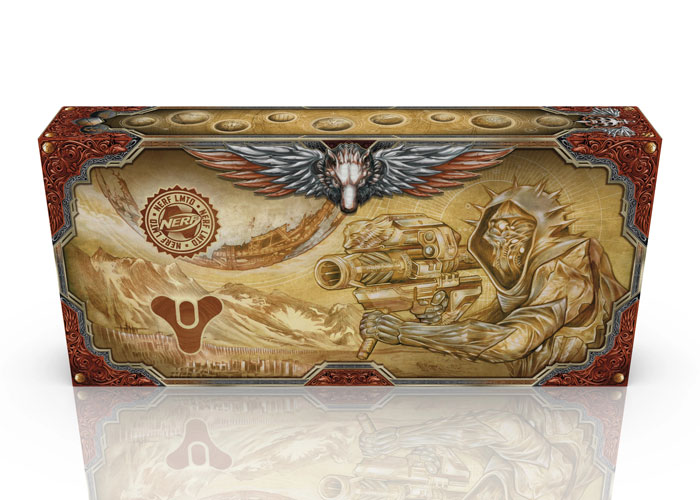 ---
As for power, this will require 2x 1.5v AA alkaline that you will need to purchase separately. For pricing, perhaps due to inflation though it was never explained, it now has gone up to US$185 from the initial US$160.  
---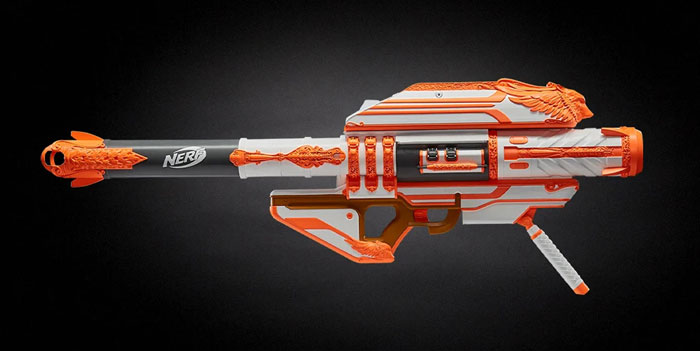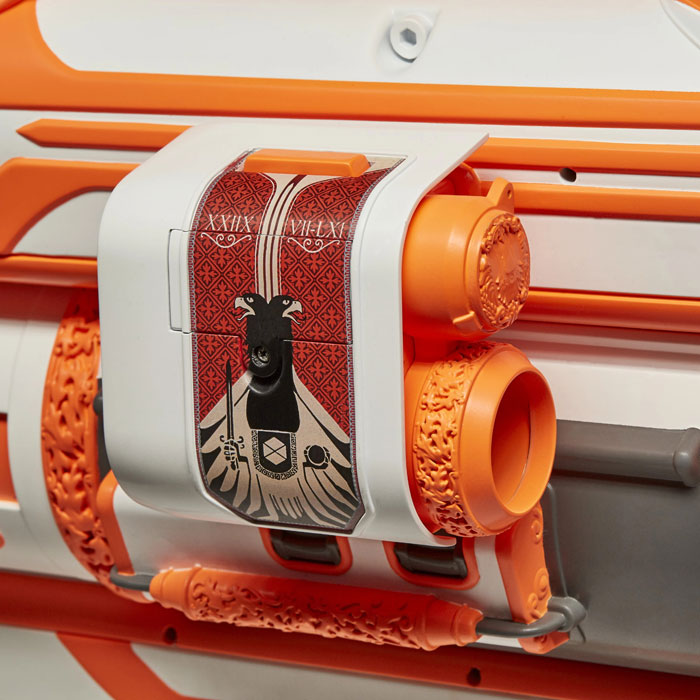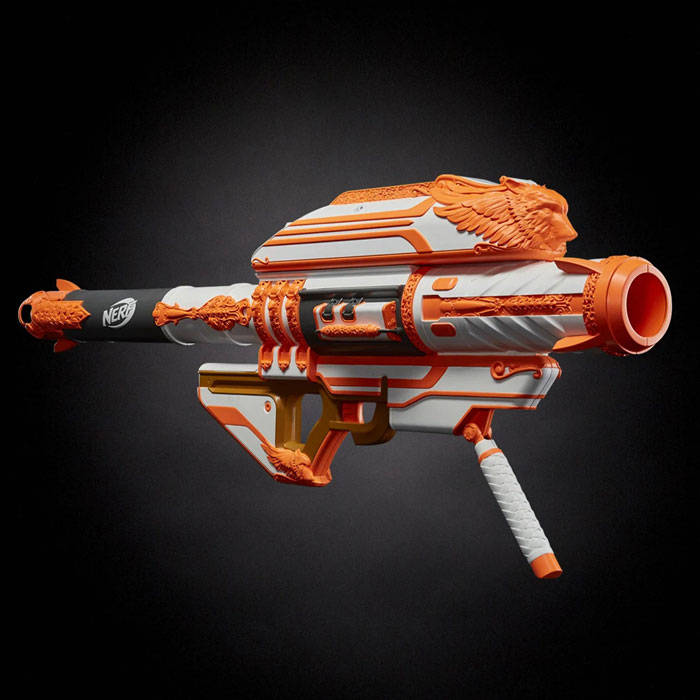 ---
Even with pre-order dates, there is no mention when it will start shipping and customers may need a little bit more patience since shipping and logistics around the world are having issues and costs are going up with rise in inflation and oil prices.
You can read more on how the launcher has come to a Nerf reality. Here is some more information as taken from the Bungie store:
---
Bungie Rewards Nerf LMTD Destiny Gjallarhorn Blaster

This special Early Access Bungie Rewards Pre-order offer will be available starting on July 7, 2022.  

Early access will be granted to players who acquire the Gjallarhorn rocket launcher in the Destiny 2: Bungie 30th Anniversary Pack before July 7, 2022. Pre-order available during an Early Access Window from July 7 to July 21 to players with the 30th Anniversary Content pack that have earned the Gjallarhorn in-game. Remaining units will be made available to everyone after the Early Access Window, subject to availability. Due to the unique nature of this item, shipping availability to locations outside of United States, Canada, Australia, European Union and United Kingdom regions. may be restricted.

NERF LMTD is a premium, fan targeted line that brings to life some of the most iconic items from entertainment and video games to create one-of-a-kind showpieces. Bungie Rewards offers collector's items to earn, acquire and unlock that are uniquely crafted to commemorate various tiers of in game accomplishments. Visit the Bungie Rewards page for more information.

This Nerf LMTD dart-firing blaster replica is inspired by the iconic Gjallarhorn rocket launcher from the Destiny video game franchise. Massive in size, measuring more than 4 feet (1 meter) long, the blaster is designed at a 1:1 scale and features sculpted details faithfully replicated from the game. In addition to capturing the look of this overpowering launcher, the Nerf LMTD Gjallarhorn blaster includes the first-ever Nerf Mega dart shells, which each hold 3 Nerf Mega darts and fire 3 darts at a time. Load a shell into the breech, prime, and pull the trigger to send all 3 darts bursting from the blaster. The Nerf Gjallarhorn blaster includes 3 shells and 9 darts. The scope illuminates, adding to the blaster's impressive visual presentation. It comes in premium showpiece Nerf LMTD packaging, covered with intricate details inspired from Destiny lore.

Eyewear recommended (not included). Requires 2x 1.5v AA alkaline batteries (not included).

Includes: Blaster, 3 Nerf Mega shells, 9 Nerf Mega darts, Instructions

Nerf and all related properties are trademarks of Hasbro.

Ages 12 and up

TO AVOID EYE INJURY:

WARNING: Do not aim at eyes or face. Use of eyewear recommended for players and people within range. Use only official Nerf darts. Other darts may not meet safety standards. Do not modify darts or blaster.

WARNING: CHOKING HAZARD - Small parts may be generated. Not for children under 3 years.
Requires 2x 1.5v AA alkaline batteries (not included).

Assembly required.