Skully P1 Helmet Gives Us An Idea Of The Future Tactical Helmet
Gungho Cowboy
17 Oct 2013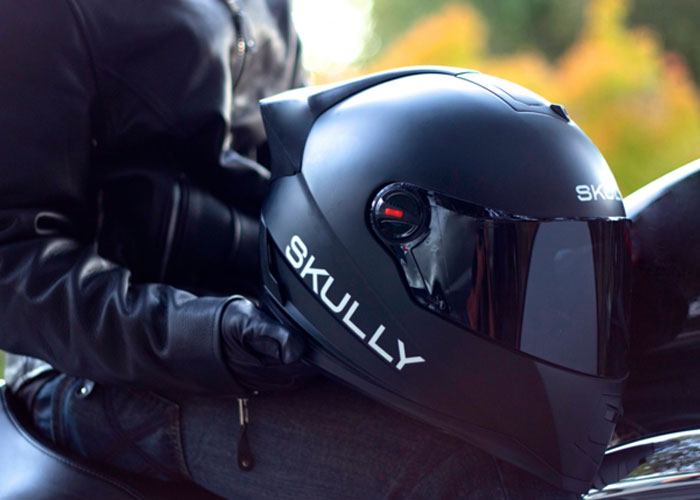 Whilst it is widely acknowledged that many technological breakthroughs for the military eventually find themselves in civilian applications, what is not much appreciated are developments in the civilian market that eventually have military applications as well. Even with some MIL organisations emphasizing on getting COTS (Commercial Off The Shelf) products that will just need to be ruggedized for military purposes, such efforts are sometimes done halfheartedly.
But in applying their technologies for military purposes, the mobile communications and electronics has the most attention as breakthroughs are happening almost everyday. Mobile devices which are powerful are now in ordinary people's hands and applications are being developed everyday to exploit their computing power. The attention to mobile phones and gadgets has been extensive and now the military are also going into heads-up-displays (HUD) for the future soldier. We see the Google Glass and Recon Jet as examples of such technologies which have big potentials for military use.
Now, helmets can be put into the equation. Put such technologies of Google Glass or Recon Jet into a tactical helmet system would actually improve further the capabilities of the soldier in the battlefield. A motorcycle helmet company, Skully Helmets, may have just shown us how it should be done for tactical helmets with their high-tech Skully P1 HUD Motorcycle Helmet.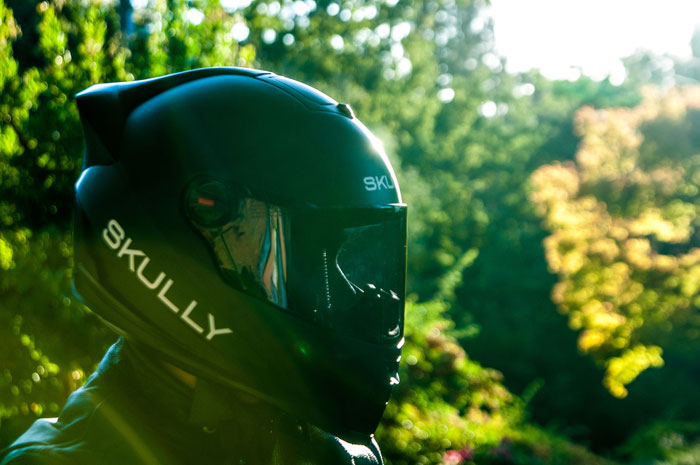 If you're wondering about the technology it carries, here are the specifications according to the company:
Focus.
SYNAPSE(TM) INTEGRATED HEADS UP DISPLAY.
Welcome to the new era of motorcycle helmets. With Synapse(TM) integrated Heads-Up Display (HUD), Skully provides you with an advanced situational awareness system, showing navigation and blind spot data, allowing you to stay focused on the most important part of your ride - the road.
Perspective.
180 DEGREE REAR VIEW CAMERA
Skully P-1 has a patented integrated rear view camera system with a 180 degree viewing angle. Similar to the way our maps are displayed in front of the rider, the rear view camera feeds video to the HUD to provide you with complete situational awareness. The Skully P-1 watches your back (and sides) so you can enjoy the ride.
Navigation.
GPS MAPPING
Life is too short to retread the same steps. With Skully Nav the world is your track. No need to plan your route or to pull over for directions. Just ride. When you are ready, Skully will show you the way back with HUD GPS maps.
Connection.
SMARTPHONE INTEGRATION
Introducing Bluetooth pairing and voice control for Skully helmets. Pair your phone to the helmet, and unlock the connectivity potential of your mobile device while riding. The Skully P-1 allows you to control the interface with your voice. You can control your music, send texts, make calls, and change your destination all hands-free. Never before has riding been so connected.
Key Features
Lightweight, aerodynamic, tricomposite shell
3D laser-cut foam for a perfect fit
Fully adjustable flow-through ventilation
Anti-fog, anti-scratch, anti-glare face shield
Quick release chin strap and visor
Synapse(TM) Heads Up Display system
Visual GPS navigation
180 degree wide angle rearview camera
Bluetooth connectivity with voice control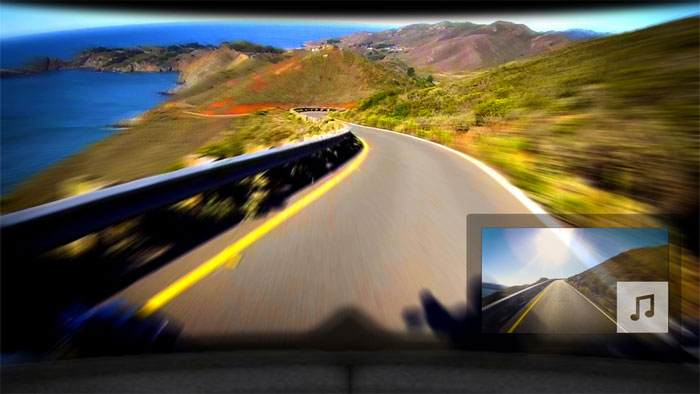 So we see the future tactical helmet going beyond providing ballistic and impact protection to the soldier's head and neck, but also provide a useful tool for even enhanced situation awareness in the battlefield. Just imagine the 180-degree rear view camera, a soldier can always check his six without relying on his body all the time. Video cameras can also transmit information to the head quarters, and integration with Smartphone systems enhance mobile computing and communications capabilities.
Whilst the tactical glasses that we envision in Google Glass or Recon Jet are also good, they are limited physically in cramming technologies as they may not be able to standalone as a HUD system. The Skully P1 has more physical space to put more technologies into it, and thus can be future proofed as long as designers will be able to add more chips, boards, sensors and wires into it without compromising its integrity as a ballistic helmet. We see nano technology able to answer that concern in the future.
Thus, what we usually see in a jet fighter pilot's normal gear can now be seen in the Special Operations soldier or even the regular grunts in the field in the future. The military can take inspiration to develop one from the Skully P1 HUD Motorcycle Helmet.