Someone Just Made A Full Size Titanfall Kraber-AP With LEGO
Logan
06 Jun 2014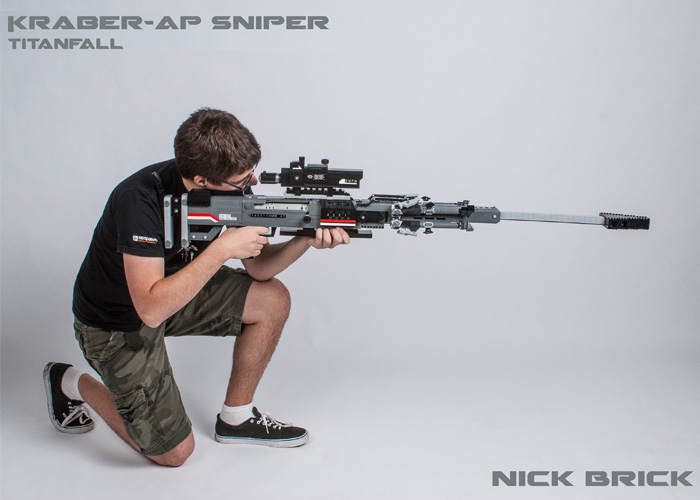 It's been some weeks now since I last played Titanfall, and things are just busy to really find time and get some frags in this multiplayer game. So far, I have been enjoying playing it but I could've have wished for a single player story to follow to get my money's worth. But for those playing the game, just playing it online is not enough for them.
Nick Jensen, more known as Nick Brick, just have a lot of time in his hands that he has been able to recreate the Titanfall Kraber-AP Sniper Rifle made of LEGO Bricks. For those who appreciate building stuff with LEGO Bricks, this one is for the books, as it takes patience and a lot of research to get the details write before putting the bricks together for a such a project.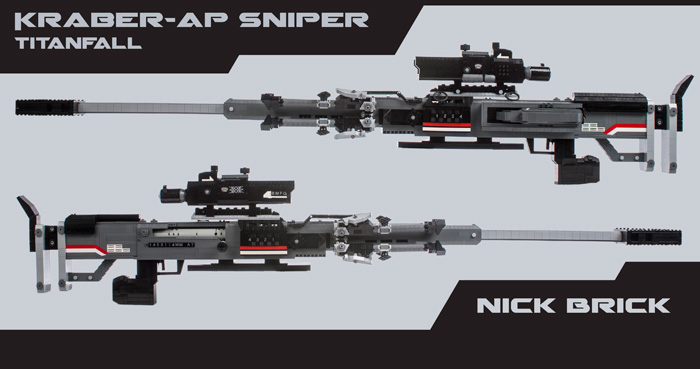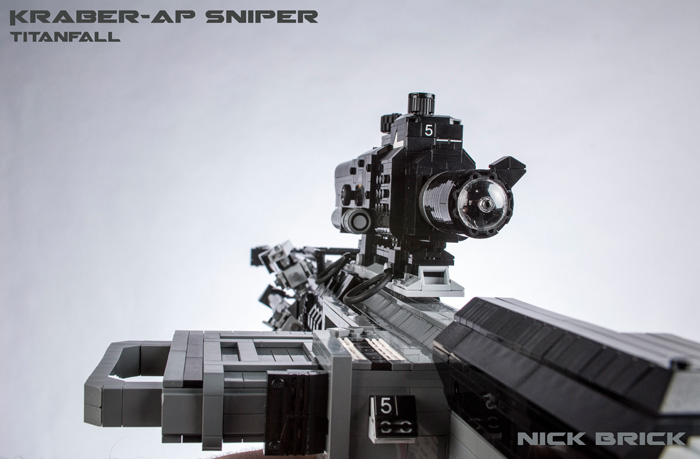 The Titanfall Kraber-AP is a Pilot-carried Bolt Action Sniper Rifle (the human soldiers operating the Mechs are called pilots), and it's usually a one-shot, one-kill weapon. It is more of an anti-personnel weapon rather than be used against the Mechs. It has a 5+1 round capacity and it is heavy to carry around so it takes a lot practice to be able to shoot at moving targets.
Nick Brick is no stranger to making LEGO versions of weapons found in video games. Previously he made the Titanfall EVA-8 Shotgun, which is a smaller project as compared to the KRABER-AP. Just like the EVA-8 Shotgun, the KRABER-AP also has moving parts --- you can load a magazine, move the bolt and pull the trigger. Other than those, it doesn't file a projectile although the video shows some rounds exploding when fired, it's just simulated firing with video effects.
It would be interesting to see some of the weapons designs made for video games also designed for airsoft. We have seen several already made, but it would great to see even more that can be used for some themed airsoft games, Cosplay, or for collectors. If Nick Brick can design a KRABER-AP with LEGO, then making an airsoft version should not far behind.