Three Teen Airsofters Killed While Making Homemade Smoke Bomb
Gungho Cowboy
16 Jun 2015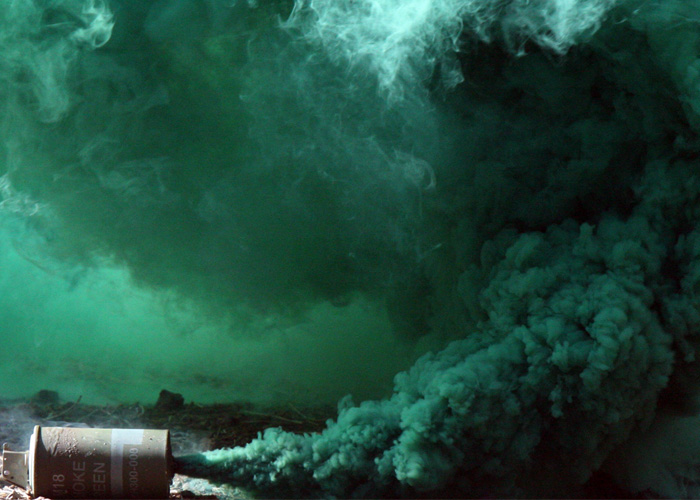 Yesterday, our inbox received a bunch emails from our readers regarding a tragic incident that happened in France last weekend. According to the links which are reports from French news outlets such as Le Figaro, four teenage victims were victims of an explosion when they were handling dangerous chemicals to make their own smoke bomb.
Aged between 14 and 16, three were found dead and one in serious condition who is now at a local hospital. It was said that they were following instructions to make a smoke bomb that they found on the internet. According to investigators, it was a hot day at that time they were making the bombs, with temperatures rising to 30C, which made the chemicals unstable. The chemicals were identified to be acetone and hydrochloric acid.
They were found in an abandoned house in Bas-En-Basset in central France.
The teenagers were said to be airsoft players as an airsoft pistol and plastics BBs were found in the area along with traces of acetone and hydrochloric acid. It was assumed that they were making the smoke bombs that they intended to use in airsoft games where airsoft players sometimes use smoke grenades to cover their movement or use as markers in objective based games. Most of the smoke bombs or grenades used in airsoft games are commercial pyrotechnics that are professionally prepared and are certified safe to use. Apart from airsoft games, such smoke grenades are used for paintball games, film/tv special effects, and tactical training.
It is unfortunate for this incident to happen as airsoft is a relatively safe sport, even with the use of pyrotechnics and 6mm plastic BBs provided that airsoft players have protective gear. The French Airsoft Federation (Fédération Française d'Airsoft or FFA) have issued a statement regretting the incident but have issued a reminder to airsoft players that under no circumstances should anyone make such concoctions from recipes found on the internet as the "manufacture of pyrotechnics is a very risky and highly regulated activity."
Furthermore, the FFA strongly reminds airsoft players to use such devices that are made professionally and meet the standards in place with the recommendations of manufacturers to ensure their safe use followed.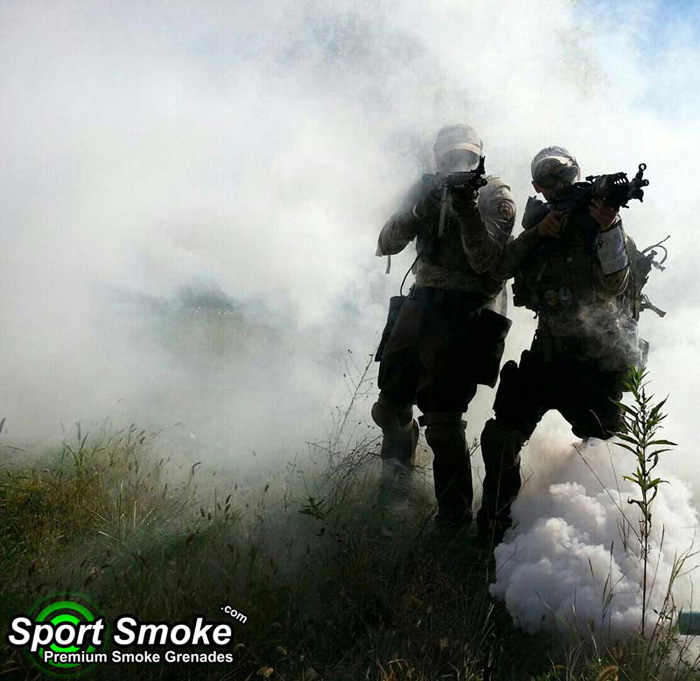 (There are safe and commercially available smoke grenades available for use in airsoft)
The airsoft community is very much committed to the safety of airsoft players and incidents such as this is rare. But this serves as a reminder for everyone in the sport, including pyro manufacturers, airsoft event organisers, or airsoft forum owners/moderators, to be explicit that airsoft players should not make their own smoke bombs or grenades and leave it to professionals to provide these devices for use in airsoft games.
According to TheLocal.fr, there is an estimated 25,000 airsoft players and around 2,000 licensed locations in France.
Thanks to our readers for giving us the links to news reports.