Thumpy: American Heroes In French Train Terror Attack Are Airsofters
Logan
24 Sep 2015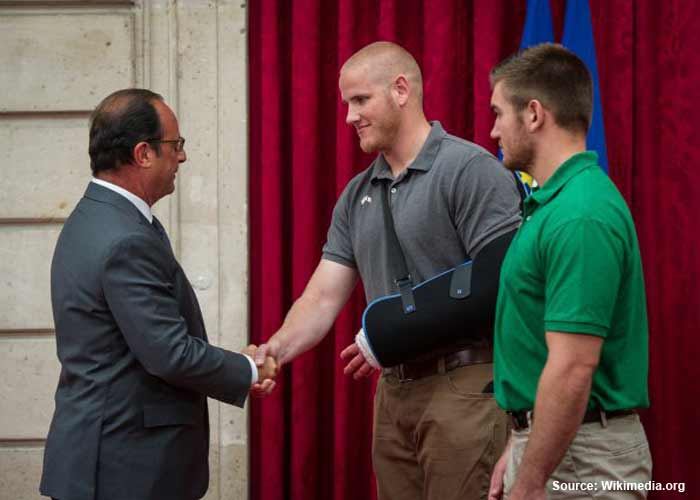 If it were not for Thumpy's ever watchful eyes scanning the media for some interesting tidbits, the airsoft community would probably not know and appreciate Spencer Stone and Alek Skarlatos. Both childhood friends, together with their travel companion, Anthony Sadler, and British Chris Norman, were hailed as heroes as they took down a terrorist who started shooting inside a Paris-bound train in France last 21 August 2015. French-American academic, Mark Moogalian was injured in the attack with a gunshot wound and was hailed a hero as well.
According to Thumpy, if it were not for the Sacramento Bee's report, we would have never known that they were airsofters too. It's a quick mention, but it's something to feel good about. While airsoft is getting bad press due to irresponsible individuals toting airsoft guns in public or using them in crime, it's a welcome change to even just find out that the two heroes in the terrorist attack on a train in France have been avid airsofters.
Here is the excerpt in the Sacramento Bee story:
Friends from age 7, they played with their siblings and neighbors up and down Woodknoll Way, favoring games such as Airsoft, in which participants shoot each other with realistic-looking replica guns that fire plastic pellets, said Peter Skarlatos, Alek's older brother. Later at Del Campo High School, they played football, lacrosse and other contact sports.
After being honored in France, with French President Francois Hollande awarding them the Legion of Honor, which is France's highest recognition, the friends are now back in the USA where they are recognized as hometown heroes in California and were also invited to the White House by President Barack Obama.
Apart from being airsofters both are servicemen with Skarlatos a member of the National Guard who has just come back from his tour of duty in Afghanistan and Stone is an Airman First Class in the US Air Force. Their training in the military is a factor in their weapons proficiency when they decided to charge the terrorist gunman, 26-year old Moroccan Ayoub el-Khazzani, when he was reloading his AK-47. Their action prevented mass casualties or even a potential train wreck.
With the American media now after them for interviews and show appearances, it will be no rest for them for now. We don't know how the airsoft community can honor these two childhood friends, but if the airsoft community and industry in California have plans to, we would be happy to learn and report about it.