EMG x Ares Keltec RDB17 AEG At Bespoke Airsoft
OptimusPrime
06 Aug 2021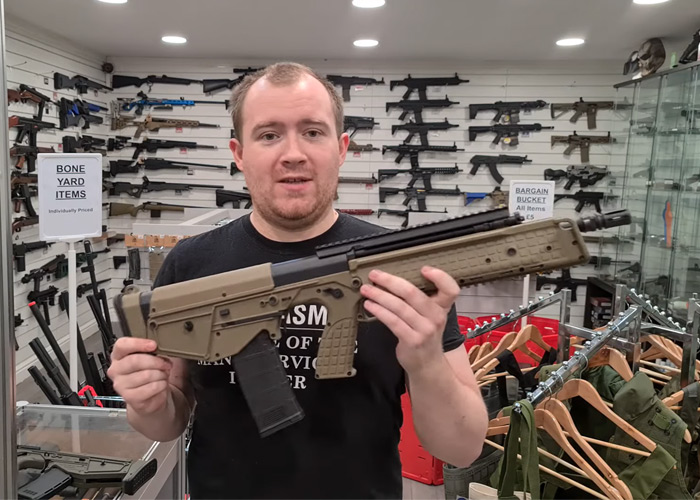 Bespoke Airsoft feature the EMG x Ares Keltec RDB17 AEG in this "Bringing It Home" episode... "In the world of bullpup rifle configurations, a very common concern for some users is ambidexterity. How can one hold the rifle, and utilize it to its full potential while avoiding getting hot brass in the face every time a round is fired and extracted? Kel-Tec's entry into the bullpup world is a wonderfully innovative design, with a genuine answer to the question of how brass should eject on a bullpup. With a downward ejection design, it allows both left-handed and right-handed shooters a solution for that problem.
Evike Manufacturing Group (EMG) is the R&D division of Evike.com which specializes in high end training and custom weapons. EMG works directly with the real firearm manufacturers to make accurate, high quality replications of their weapons.
FEATURES:
Nylon fibre outer body with metal outer barrel and gas assembly
Fully licensed by Kel-Tec with authentic markings
Upgradeable EFCS metal gearbox with microswitch trigger system
Ambidextrous controls (Magazine release, fire selector)
Mock adjustable gas block
Battery location in the handguard provides ample amounts of space
Railed upper portion for optics and other accessories
Railed lower handguard for grips and bipods"