Evike.com Preventive Protective Face Mask (Non-N95)
OptimusPrime
09 May 2020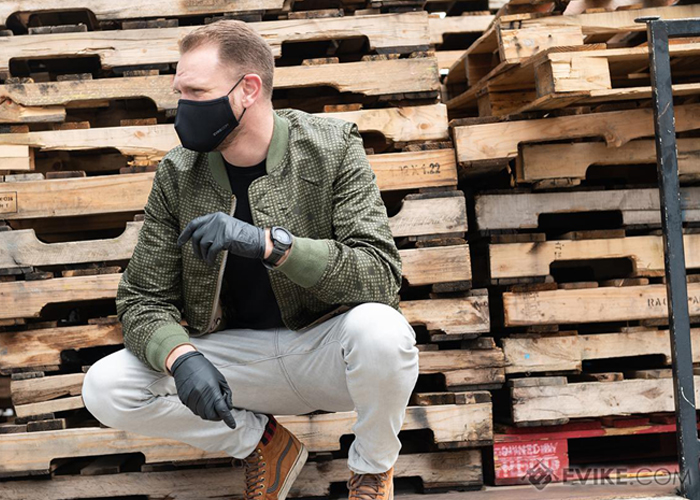 Whilst shopping at the Evike.com online store, you might want to check out their Evike.com Preventive Protective Face Mask if you are looking for one for everyday use... "Dear Friends, The Evike.com team would like to take a moment to thank you for your patronage and wish you all good health.
During these tough times we should all try to do what we can and help one another to get through this pandemic.
With the updated guidelines of the Centers for Disease Control and Prevention (CDC) recommending even basic cloth face masks for personal protection when leaving your home, we wanted to also try and source whatever we can to help out during this pandemic. While these masks do not have the same droplet resistant properties as surgical masks or N95 masks, they do still help to prevent you from touching your face which is key to staying safe during this time.
Individuals should be careful not to touch their eyes, nose, and mouth when removing their face covering and wash hands immediately after removing.
p.s.
Please continue to wash your hands and refrain from touching your face. Stay home if at all possible and let us all stay safe.
Click here for CDC guidelines for cloth face coverings.
Features:
Unisex reusable / washable anti-microbial face covering mask (non-medical)
Ultra comfortable face mask sourced and made for Evike.com staff, family and friends.
Comfortable, soft, stretchy, cloth face mask helps to remind you not to touch your face
Follows CDC guidelines for cloth protective masks
One size fits all
DURING THIS TIME, WE ARE WORKING WITH HOSPITALS AND ORGANIZATIONS THAT SUPPORT HEALTHCARE WORKERS. THANK YOU TO ALL THE HEALTHCARE WORKERS BATTLING IN THE FRONT LINES; YOUR BRAVERY AND SERVICE IS GREATLY APPRECIATED. ADDITIONALLY, WE ARE PROMOTING THE USE OF PROTECTIVE MASKS TO THE GENERAL PUBLIC/CUSTOMERS IN ORDER TO MINIMIZE THE SPREAD OF COVID-19.
For safety reasons, ALL SALES ARE FINAL. NO RETURNS.
Made in Mexico"