Fibre Optic Trinity Hi-Capa Front Sight
OptimusPrime
29 May 2018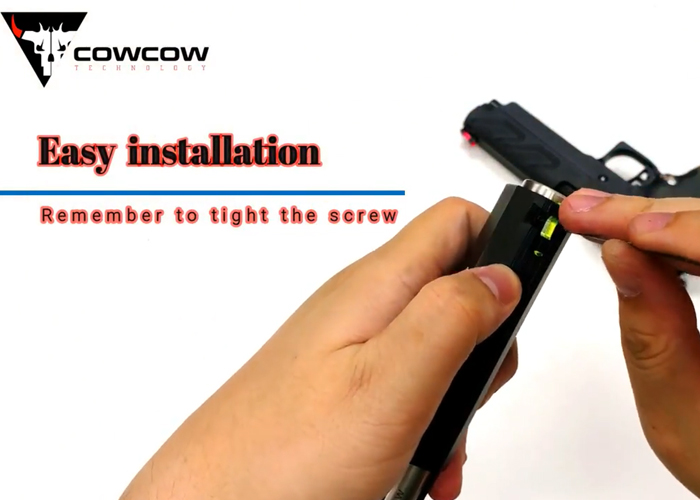 New Fibre Optic Trinity Front Sight from CowCow Technology is now available for Tokyo Marui Hi-Capa Gas Blowback Pistol owners... "CowCow Technology developed a new front sight for TM Hi-Capa. Called the Fibre Optic Trinity Hi-Capa Front Sight, it is fully CNC machined aircraft graded aluminum material. A 2mm real fiber optic was selected and 2 colours options (Green and Red).
As the name of 'Trinity', there are 3 innovative features on this front sight.
New 'Parabolic Sight' pictured has a polished area under the fiber optic to allow the light can make for a much more visible sight.
New 'Triangle shaped Sight Point' allows the sight alignment easily and accurately, thus enhancing shooting speed and accuracy.
Socket set screws placed on both sides of the front sight which can be set on the slide much firmly.
Please LIKE and FOLLOW our Facebook Page and also VISIT our website to get the latest updates."