ICS New Website & ICS CXP-APE Release
OptimusPrime
27 Mar 2015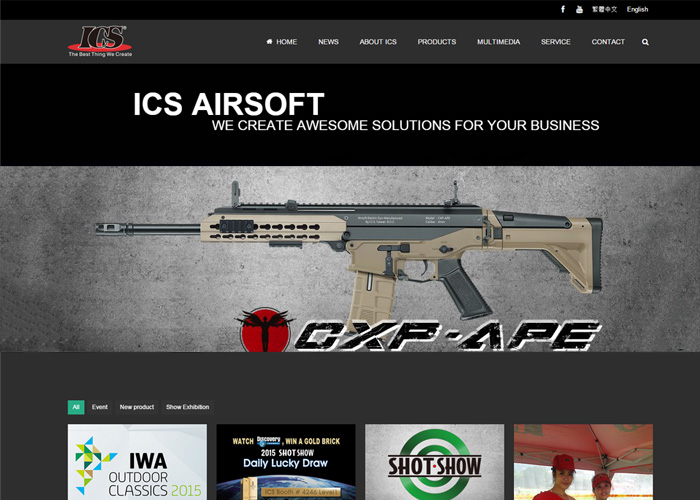 Two news items from ICS today. The first one is that they have a relaunced their website with a very new look that contains elements of current website design trends. The second one is that they have released an official brochure showing the more information on the ICS CXP-APE, their latest offering from their CXP Line.
Here is the website and below it their official CXP-APE brochure (which you can download here).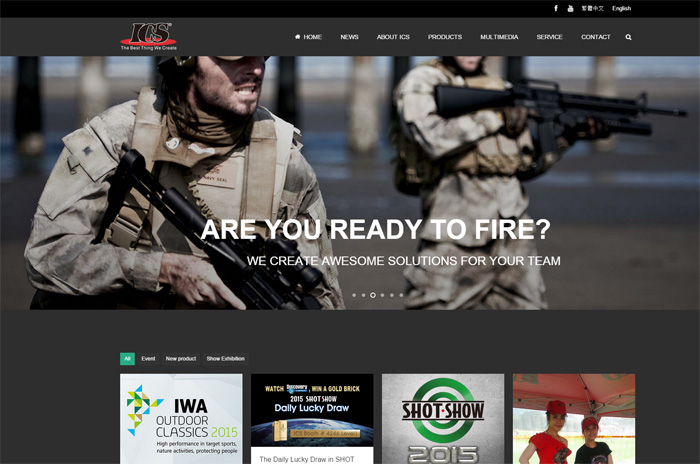 We are proud to present ICS new product in 2015, CXP-APE. This CXP-APE is our latest design which jumps out the boundary of M4 series. We adapt many unique features on this model to distinguish with the others.
 ICS focus on innovation and development to create a CXP-APE. Versatile and user-friendly rifle with simple design. Players can overcome all terrain combat easily. The new Keymod system with five positions is superior to accessory rails. The folding stock as the CXP-APE has ergonomic design, cheek rest is adjustable for height and fore/aft positions, and better stability & accuracy by rubber butt-pad. CXP-APE will bring you a new experience!