Timerzanov Airsoft: Tokyo Marui Steyr Aug HC AEG
OptimusPrime
22 Jul 2021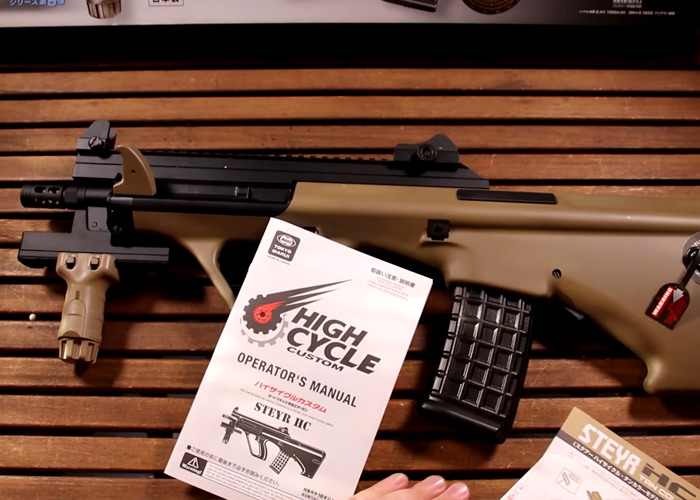 In review no. 76 by Timerzanov Airsoft, the features the Tokyo Marui Stey Aug High Cycle AEG... "Today I offer you the review of an aeg that I had wanted to present to you for a while. This is the Steyr Aug High Cycle from Tokyo Marui.
The Steyr Aug is the replica of the Austrian Bullpup-type assault rifle, configured to remain as compact as possible. In its A3 version, it is equipped with an upper Picatinny rail and another under the barrel to accommodate a tactical grip. The manufacturer Tokyo Marui signs a very good replica designed in polymer with a very beautiful Tan and Black finish still living up to the reputation of the Japanese firm.
Its small size and configuration make it a formidable and perfectly manageable replica for tactical insertion type parts in building! It has a 14mm CCW thread. Internal level, there is an adjustable hop-up for optimal precision, but also a high rate of 25 balls per second thanks to the High Torque EG3000 motor! Equipped with three tactical rails including a large upper 325mm, one under the barrel and a side slant on the side of the replica, the AUG is perfectly modular. It will therefore allow you to add your various tactical accessories.
The replica is supplied with a 9cm 'Tango Down' type Tan tactical grip and a semi-transparent 330-round hi-cap magazine."