A US$7,000 Airsoft Pistol?
OptimusPrime
14 May 2021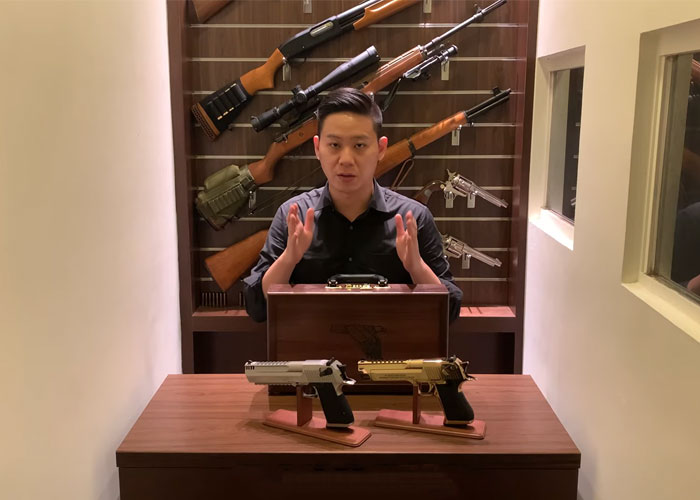 Got cash to burn on a NT$200,000/US$7,000 airsoft pistol? Watch this video from Jeff The Kid... "This time I'm going to introduce the Desert Eagle produced by Cybergun with WE as OEM, but the original Desert Eagle is not the focus of this introduction, but the Desert Eagle steel kit, which is worth nearly 200,000 Taiwan dollars.
I can't help but wonder if such an expensive kit is. Where is the special place? Is there any difference between the experience and the original factory? Made by Cybergun/WE-DESERT EAGLE And how does this desert eagle produced by WE authorized by Cybergun and ALC Custom Airsoft all-steel CNC kit perform? Then let me introduce you to the video.
There may be some mistakes in the video. Please bear with me and tell me in the comment area~ Unboxing DESERT EAGLE Made by Cybergun/WE But the original DESERT EAGLE is not the focus of this presentation It's a $7K DESERT EAGLE steel kit I'm very curious Such an expensive Kit What's special about it Is there any difference between the operation experience and the WE original airsoft gun With ALC Custom Airsoft steel CNC Kit How was it? Let me introduce you in the video Check it out!"