VFC MK18 Supreme Light & Titan And Maple Leaf Editions
OptimusPrime
27 Jan 2021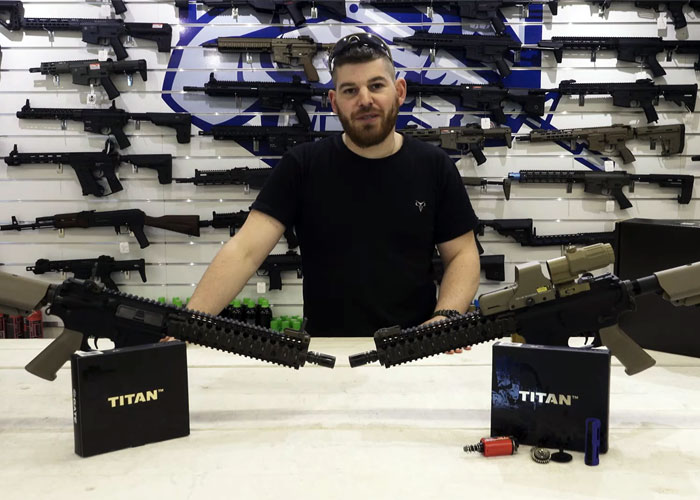 Airsoft2go got versions of the VFC MK18 AEGs that come equipped with upgrades to improve performance in the field... "The Supreme Light has, in addition to the Gate Titan and the Maple Leaf Internals, a 14 steel tooth piston, 13: 1 speed gears and a torque up motor are installed. According to them since the pneumatics and the hop-up function excellently in the VFC Mk18, only the system itself is optimized here.
The Titan & Maple Leaf Edition comes as standard with Gate Titan, Maple Leaf 6.02mm barrel, Diamond 60 ° rubber and Omega Tensioner. Compared to the predecessor, the shot pattern has been improved again and heavier BBs such as 0.28g upwards can be used. Thanks to the Titan Mosfet, the MK18 is directly 11.1V LiPo-ready and gearbox jams can no longer be created. The Avalon Gearbox has the well-known quick spring change system (FSWS) with the new ball-bearing steel spring guide and 8mm ball bearings.
The body itself does not have FSWS access, so changing the spring is a bit more time-consuming."