CYMA AKS-74UN RAS At Evike.com
OptimusPrime
10 Nov 2019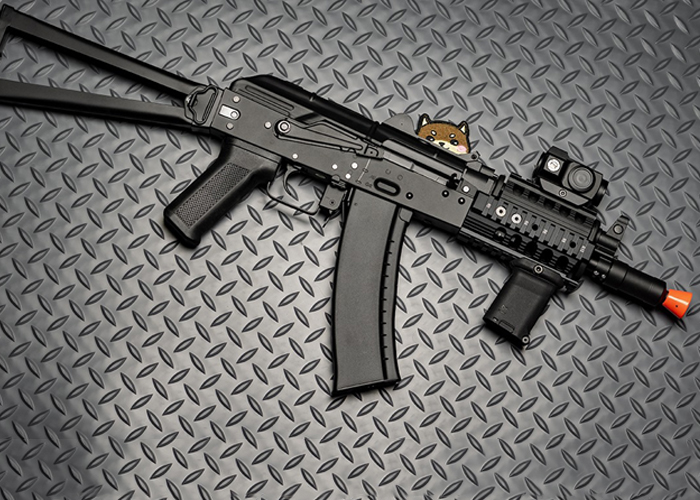 Available for some years now and affordable at US$200, the CYMA AKS-74UN RAS AEG available at Evike.com should already give you some performance needed to go up against players with more expensive airsoft guns... "What's YOUR favorite AK variant? There's almost nothing as classic, as the classic lines of an AK platform!
The CYMA AKS-74UN RAS Airsoft AEG Rifle has a stamped & riveted metal receiver, a steel outer barrel, a RAS handguard, a classic folding stock AND a full metal TM spec gearbox with reinforced internal parts!!!
Add this CQB length bad-boy to YOUR arsenal right here at Evike.com."