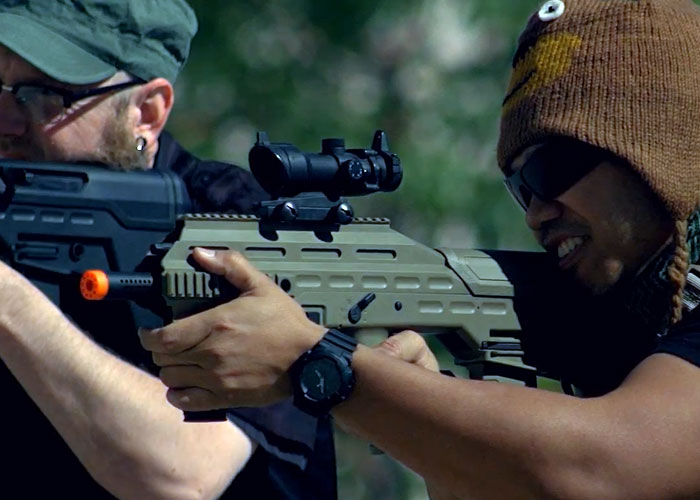 The APS UAR AEG gets reviewed by the AMSTV crew... "The NEW APS UAR (Urban Assault Rifle) AEG has taken the design of airsoft AEGs to a new level. Conceptualized and manufactured from the ground up by APS, the UAR AEG is a truly unique airsoft gun that incorporates many of the elements of a traditional AR platform into an ergonomic and ambidextrous bullpup configuration. Unlike the majority of airsoft guns on the market, the UAR is not a copy of a real steel firearm. The APS UAR AEG is by far the most modern, unique, and intuitively designed airsoft rifle on the market, and is a must have for any serious airsoft player! Click here for more details.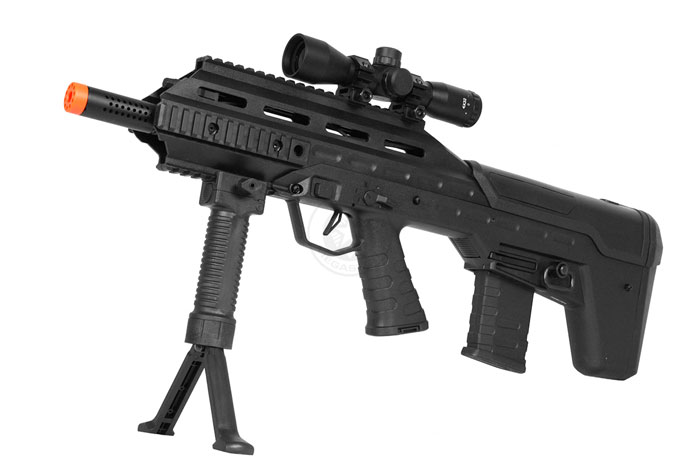 Like us on Facebook.
Subscribe to our Youtube channel.
Airsoft Megastore
www.AirsoftMegastore.com"