BB2K Airsoft Review: EMG Hudson H9 GBB
OptimusPrime
28 Jan 2020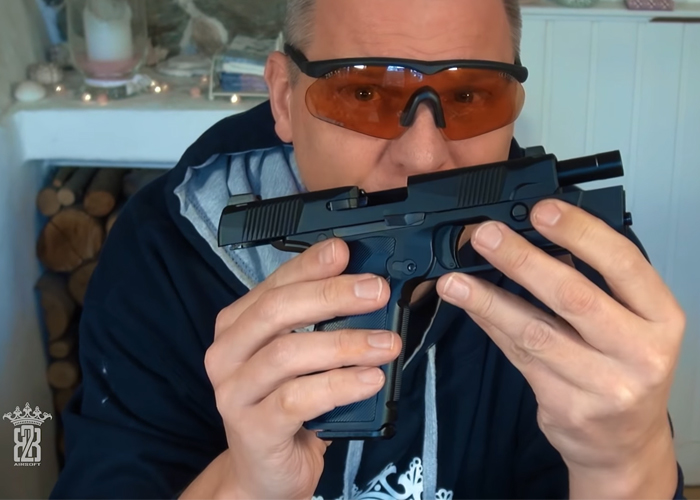 The EMG Hudson H9 Gas Blowback is available in Germany and BB2K Airsoft takes a very good look at it if passes his scrutiny... "In 2017, the Hudson MFG company launched the H9, showing a futuristic looking and modern pistol that combined the best of the Colt 1911 and the Glock17.
The feeling of a 1911 with a similar grip and linear trigger, paired with the features of a Glock. For example, the H9 has a Striker Fire System and a trigger protection that is similar to the system of the Glock models. A special highlight, however, is the "lowered" and short spring guide rod, which should significantly reduce the Recoil in contrast to conventional pistols.
The concept of the H9 unfortunately did not work and in connection with technical problems the company Hudson finally went bankrupt in 2019.
Even before bankruptcy, AW Customs received the license to build an airsoft version of the Hudson H9. This has 1: 1 dimensions, all the markings and features of the real model. You can find out in my review whether the Airsoft version does better than the Real Steel. I wish you much fun."