King Arms FN Herstal FAL Full Length
OptimusPrime
11 Jun 2012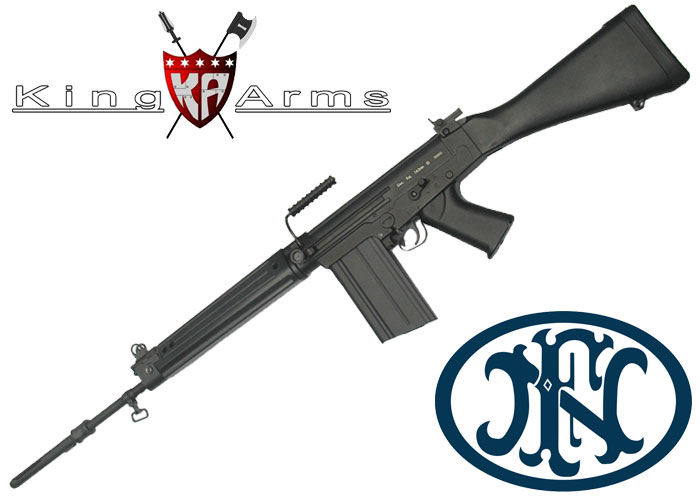 If you're looking around to find if this is back in stock, you can check at Action Hobbies where they're selling it for £269.99... "FN created what is possibly the classic post-war battle rifle. Formally introduced by its designers Dieudonne Saive and Ernest Vervier in 1951, and produced two years later, it has been described as the Right Arm of the Free World.
The FH Herstal FAL battle rifle has its Warsaw Pact counterpart of the AK-47, each being fielded by dozens of countries and produced in many of them. A few, such as Israel and South Africa, manufactured and issued both designs at various times. Unlike the Russian AK-47 assault rifle, the FAL utilized a heavier full-power rifle cartridge.
The United Kingdom produced its own variant of the FN FAL incorporating the modifications developed by the Allied Rifle Committee, designating it the L1A1 Self Loading Rifle (SLR). Famous for its use in the Falklands war and still in current use today with some forces, this great gun is great for the collector and Airsofter who wants a piece of history.
With so much metal content you may be under the impression that a long rifle like this would be unbalanced and too heavy for skirmishing. Surprisingly, it it very well balanced and shoulders great.
Highly recommended."