Secutor Arms RAPAX XXI M2 DMR
OptimusPrime
06 Sep 2019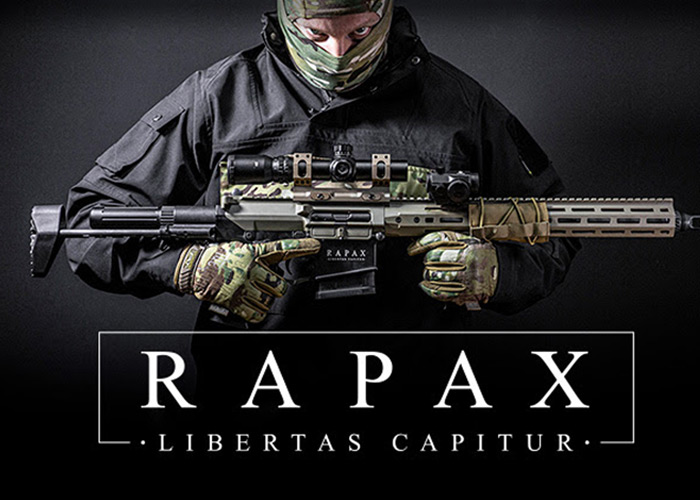 Resellers can now contact SKW Airsoft for ordering the details on the Secutor Arms RAPAX XXI M2 DMR... "The RAPAX M2 is inspired by the rifles developed by the weapons industry, 7.62 caliber DMRs easier to carry by the operators.
The RAPAX M2 is in airsoft a different and new DMR that, by its unique and modern aspect, does not go unnoticed for the players. Do you want something different in your shop?
What makes it so special?
Programmable electronic trigger
The fire selector has 3 modes: safe/semi /auto by default out of the box. But, thanks to its interchangeable fire selector, it can be let in 2 modes: safe/semi, blocking physically the automatic position.
Quick spring change
6.03 mm precision barrel
MOSFET included
7.62mm (not 5.56 mm) magazine in two colors           
Textile accessory included
Adjusted as standard to 445 FPS
Combination of bearings and 8mm bushing
Piston with full metal teeth
Silver wiring"