Secutor Velites S Series Pre-Order
OptimusPrime
06 Dec 2017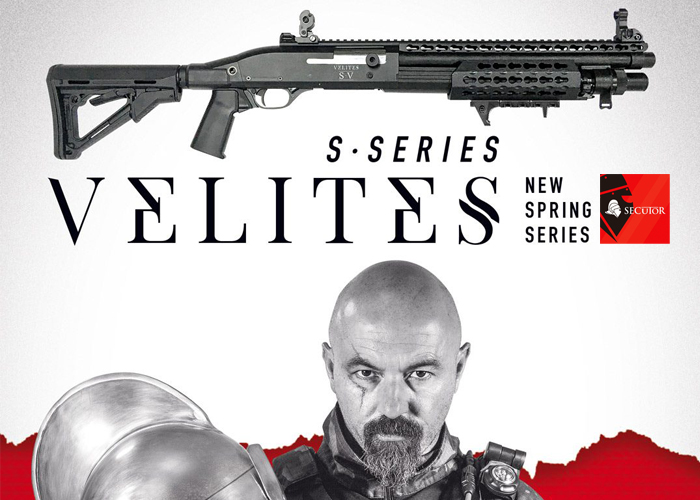 If you prefer your airsoft shotgun to be spring powered rather than gas powered. Look forward to the release of the Velites S Series from Secutor Arms. SKWAirsoft are now accepting pre-orders from resellers for its eventual release this month... "Pre-order already available for the new series of SECUTOR VELITES S shotguns.
This series is composed of 3 models in 2 different colours.

Place your pre-order clicking this link.
VELITES S Series share the folowing features:
3 Inner barrels
Inner barrel length: 300 mm
Hop Up: yes (fixed)
Bbs per shot: 3
Shells capacity: 30 bbs
Velocity: 270 FPS
Optimum range: 30 meters
Maximum range: 40 meters
3 shells included
Continuous RIS
Flip up sights
Hand Stop kit included"