Bunny Workshop: VFC MP7A1 GBB Demo
OptimusPrime
28 Jan 2014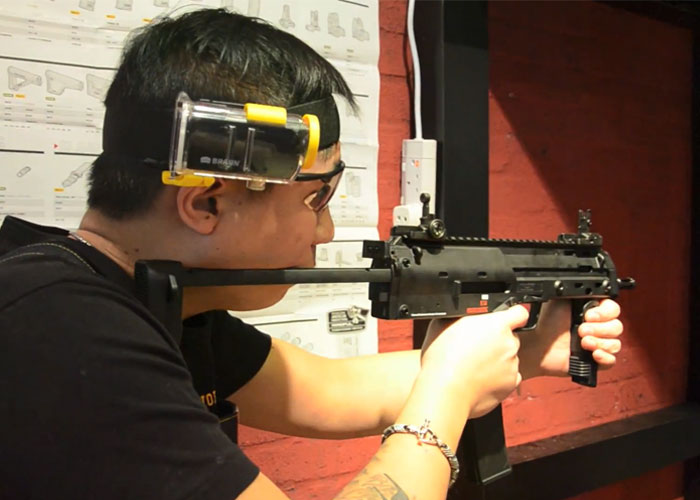 Here's a quick video of the VFC MP7A1 GBB SMG Asia Edition which is now in stock at Bunny Workshop... "Umarex H&K Licensed Gas Blowback MP7A1 Gas Blow Back Submachine Gun with Fully & Semi-Automatic Shooting Modes. Each cycling will open & close the bolt cover and comes with a functional cocking handle with Bolt locking after the last shot. It has an Ambidextrous magazine release, fire selector, bolt catch and charging handle fit for both left/right hand user. The Retractable Metal Stock is versatile for all close quarter situation .
Built Material: Nylon with Fiber
Magazine Capacity: 40 Rounds ( Max 46 Rounds )
Length min/max: 418/639mm
Barrel Length: 190mm
System: Gas Blowback, Semi / Full Auto
Muzzle Velocity: 360-380 FPS with 0.2g BBs ( TOP/Green Gas )
Package Includes: Gun, Magazine, Manual"