Deadpool Custom Desert Eagle At Bomb Up Airsoft
OptimusPrime
02 Aug 2020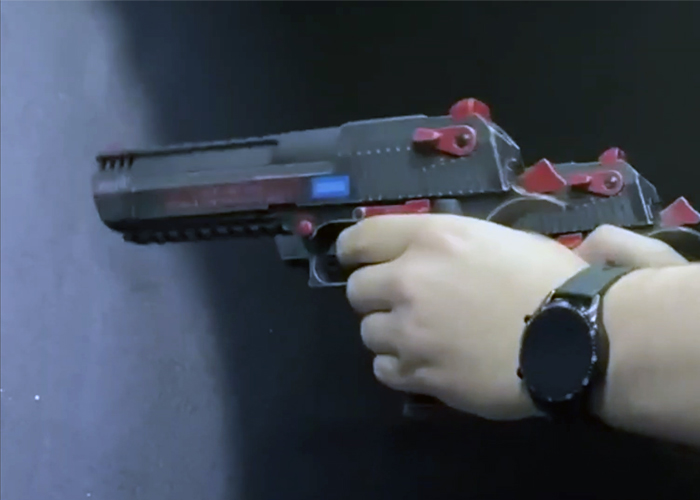 Licensed Desert Eagle GBB Pistol from Cybergun and made by WE that is given a Deadpool paintjob is available at Bomb Up Airsoft... "This IMI Desert Eagle custom Deadpool is a powerful Semi-automatic pistol designed by Israel Military Industries and redesigned by Magnum Research Inc, of the United States of America.
This is a 1:1 Ratio realistic gas blowback airsoft pistol that has been made by WE Airsoft and licensed by Cybergun.
Features:
Semi-Automatic Shooting Mode
Strips down like the real steel
Fully licensed by Cybergun
Metal slide and frame
Metal front and rear sight
Metal safety, hammer, trigger, slide release and magazine release
27+1 rounds loading capacity gas magazine
Excellent craftsmanship with tactical grip and solid pistol frame
Very smooth slide cycling and a very satisfying metal sound
Adjustable hop-up system
Included:
1 x Cybergun (WE) Desert Eagle .50AE GBB Pistol
1 x 27+1 rounds Gas Magazine
1 x Instruction Manual"