KJW CZ P-09 GBB Pistol At Strike Planet
OptimusPrime
15 Sep 2021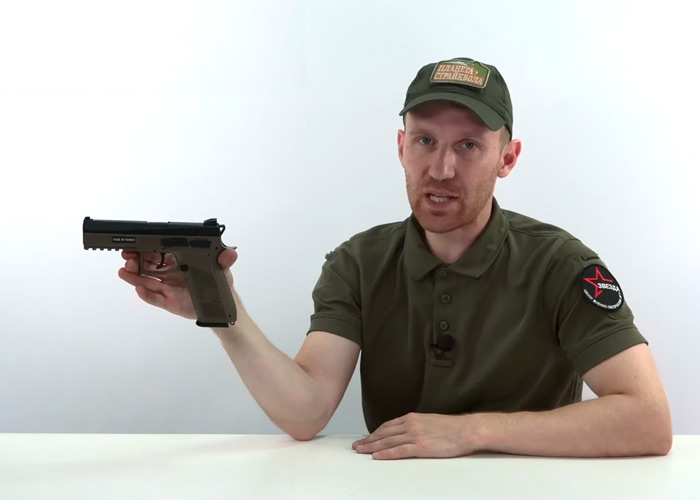 A quick look at the KJW CZ P-09 GBB Pistol available at Strike Planet... "Airsoft pistol CZ P-09 manufactured by KJWorks. This product is a modified replica of the CZ-75 self-loading pistol in Czechoslovakia. The main distinguishing features of the presented model are the picatinny rail, which allows you to install various laser sighting devices or flashlights on the pistol, the presence of the Gas Blow-Back system and engravings applied to the pistol body.
Manufacturing materials. The shutter is made of a metal alloy, the frame is made of impact-resistant plastic.
This gun operates with a liquefied gas mixture of the greengas standard. This principle of operation has a positive effect on the gun itself, since the gas contains silicone, which acts as a lubricant. Before you start shooting, you must fill the reservoir located in the store. After shooting, leave a small amount of gas inside to avoid drying out the seals.
GBB or Gas Blow-Back is a system that mimics the stroke of a real pistol. The principle of its operation is as simple as possible - When fired, a small amount of gas is consumed, which, in addition to pushing the ball out of the barrel, sets the bolt in motion.
CZ-75 (Česká zbrojovka) - was developed in 1975. The design of this pistol was designed for export and positioned as a replacement for "heavy" police pistols (eg Browning Hi-Power). Today, CZ pistols are in service with the police and special forces in many countries."