LCT M60/M122/M2 Tripod At eHobby Asia
OptimusPrime
23 Nov 2015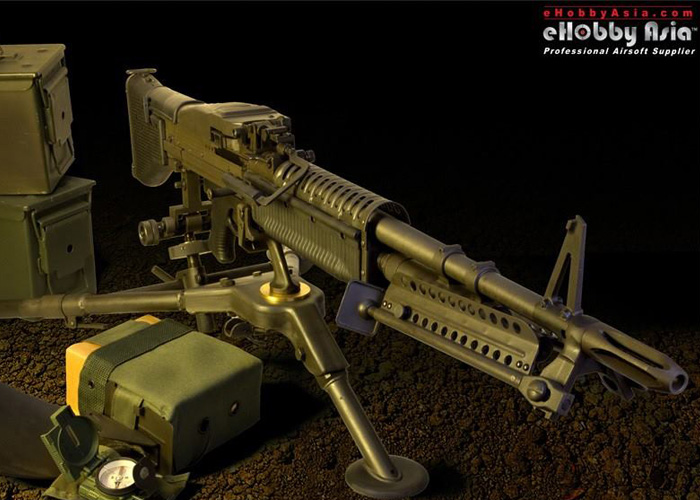 Got a heavy airsoft machine gun that needs a tripod? Here's one from LCT Airsoft and you can order it from eHobby Asia for US$700.00... "The LCT M60/M122/M2 Tripod is a U.S. machine gun tripod originally used with the Browning M1919 infantry machine gun. Since then, it has seen several redesigns, but remained largely the same. In this fashion, the M2 tripod has seen combat service in every conflict the U.S. Army and Marine Corps has been involved in since World War II. It has also been widely used by numerous other nations. such as U.S. Allies in various wars, especially those countries that used the same machine guns as the United States military.
LCT M60/M122/M2 Tipod for LCT/Inokatsu/VFC/A&K Series
Steel Construction (Heavy Weight)
Come With Traversing/ Elevating Mechanism And Pintle Assembly
Suitable for LCT M60/ M122/ M2 Series Airsoft AEG Machine Guns"