ASG CZ P-09 Gold CO2 Pistol At Destockage Games
OptimusPrime
05 May 2021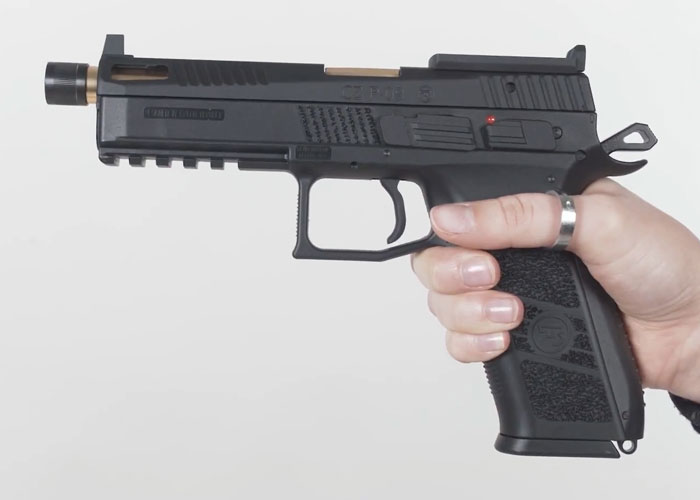 A quick overview of the CZ P-09 Gold CO2 Blowback Pistol from ASG that is available at Destockage Games... "Here is the officially licensed CZ P09 in its Black / Gold finish, a superb Co2 blowback handgun replica from a collaboration between ASG and KJ Works.
ASG has kept all its promises, from the first handling of the CZ P-09, the finding is clear. The replica is perfectly designed and has neat finishes as well as reliable mechanics, which will delight the most demanding players.
The replica has a metal movable breech of the most beautiful effect and a polymer body, this careful choice of materials used in the design makes it a high-end replica, very resistant, realistic and efficient."