Timerzanov Airsoft: Poseidon Orion GBB Pistol Review
OptimusPrime
03 Oct 2021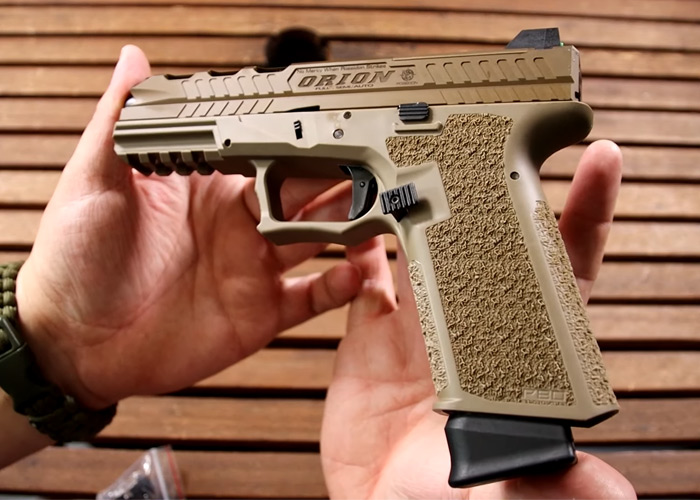 Timerzanov Airsoft checks out the Orion Gas Blowback Pistol made by Taiwan-based Poseidon Airsoft... "Here we have a new model based on the P18 and Shark from the same brand. Poseidon not being satisfied with the P18 and the Shark, attacked this new model.
The Orion has the original Cyclops sight, as well as a full auto mode. It is possible to switch from one mode to the other by pulling the bolt to the rear, and by tilting the selector to the right for Full auto mode, and to the left for semi-auto mode. The replica has a breech in the same style as the Shark breeches with the difference that the fire selector is not visible on the breech. We also find a P80 frame with its textured pistol grip which allows a better grip of the replica. You will also find an extended magazine eject button which will facilitate your reloading.
Regarding the big difference with the old models, we have the nozzle system which has been completely revised. Some engravings are present on the cylinder head for a unique style."